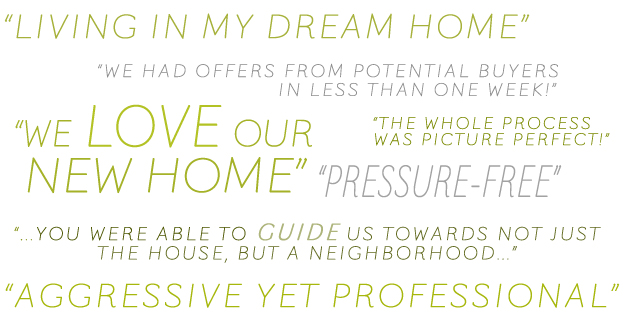 Whether you are buying a home or selling a home, Landing Real Estate is the leader in Maine real estate. Our realtors take a proactive approach in making every real estate transaction straightforward, seamless and successful. From seller listings to buyer acquisitions, from new construction to property investment, or even first-time buyers, Landing Real Estate's agents have the experience, energy, and insight to produce the optimum outcome for every client.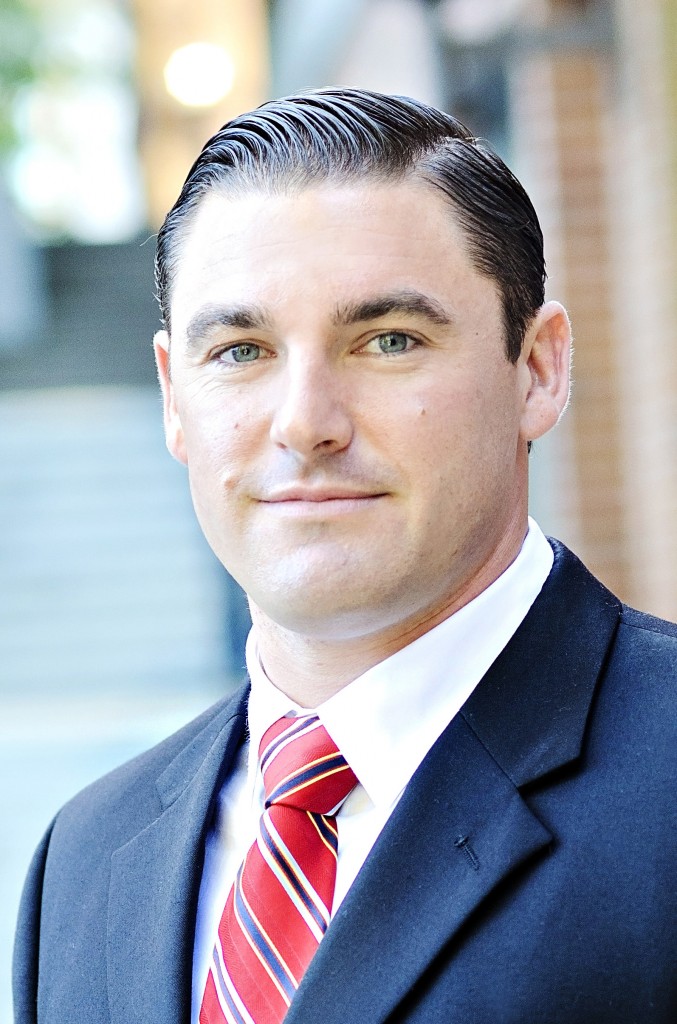 Matt DiBiase – Broker/Owner

207-653-0376 matt@landinghomesmaine.com
With over 16 years of real estate experience and featured in the September 2015 issue of Top Agent Magazine, Matt is well versed in every facet of the business. Be it acquisitions, sales, development, new construction, or renovations, his discipline, drive, proactive approach, and integrity are all assets that contribute to his success. With over 500 past real estate transactions already valued at more than $120 million, Matt has found success in obscure markets – such as expired listings, helping for sale by owners, and distressed properties – as well as more traditional real estate transactions. His wide range of experience also includes project management on dozens of development projects, from new construction to renovations and remodels. Matt's ability to negotiate for his clients and work the ever-changing real estate market to the utmost advantage for the customer is unparalleled in the state of Maine. Matt is a licensed Designated Broker throughout the state of Maine.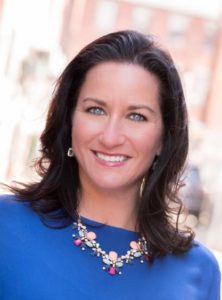 Lisa DiBiase – Broker/Owner
207-653-0823 lisa@landinghomesmaine.com
A native of Laguna Beach, California, Lisa brings her West Coast experience and sensibility to Portland, Maine. Lisa began assisting her clients with buying and selling luxury, waterfront homes as a real estate agent with Coldwell Banker Residential Brokerage in California. For 13 years, she developed an extensive clientele and a flawless reputation as one of Orange County's top brokers. She parlayed her experience in the upscale real estate market to a position as a coach with the Mike Ferry Organization, a nationally recognized real estate training program. Since moving to Maine in 2007, Lisa has turned her attention towards real estate marketing, advertising, and design. With multi-faceted experience in real estate, Lisa leverages her creativity and knowledge of the national real estate market to provide a unique level of service to Landing's clients.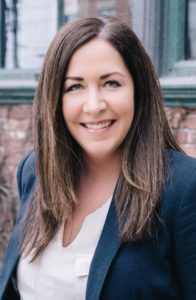 Abby Cross – Director of Operations
Abby is a Maine native. She grew up and resides in South Portland where she owns a multi-family property. The process of buying her own home in 2008 spurred her interest to get involved in real estate. Coming from a family with real estate and property management background she has always been involved in different aspects of the industry. Previously working as a Listing Manager, Abby is able to provide agent support and office management to keep the offices running smoothly.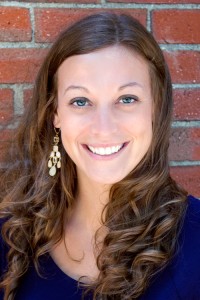 Katie Kinney

603-205-2276 katie@landinghomesmaine.com
Katie's goal in real estate is to provide the assistance needed for the buyer and seller to come together. With over 12 years of experience in sales and customer service, she understands what is important to her clients. Buying or selling a home is a major decision; Katie wants her clients to be satisfied with their purchase during and after the sale. If you are looking to buy or sell a home in the greater Portland region, her attention to detail is second to none. Whether you are a first-time buyer, a seasoned investor, or selling your property, Katie has the resources, equipment, knowledge, and experience to assist you with all your real estate needs. Even after you have settled into your new home, she is more than happy to continue lending her knowledge, skills, and services.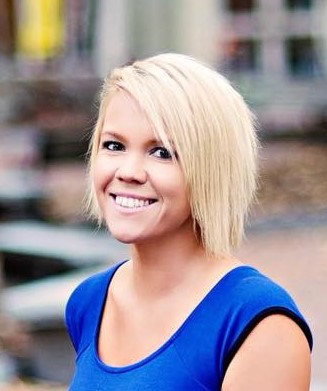 Kristen Roy
207-671-8149 kristen@landinghomesmaine.com
Kristen Roy understands you're not just purchasing or selling a home – you are making one of life's most exciting yet difficult decisions. She understands the many concerns and challenges that come with this process and takes a strong customer-focused approach to representing her clients. Developing long-term relationships, both personal and professional, are of the utmost importance to her. Kristen looks to her husband and two amazing boys as the true foundation and support for her love for real estate. This support allows her to focus the time and energy necessary to get her clients the results they want, in the time they need them. Kristen is a member of the Greater Board of Realtors and many local community ventures which keep her grounded. She looks forward to the opportunity to show you exactly what it takes to guide you home.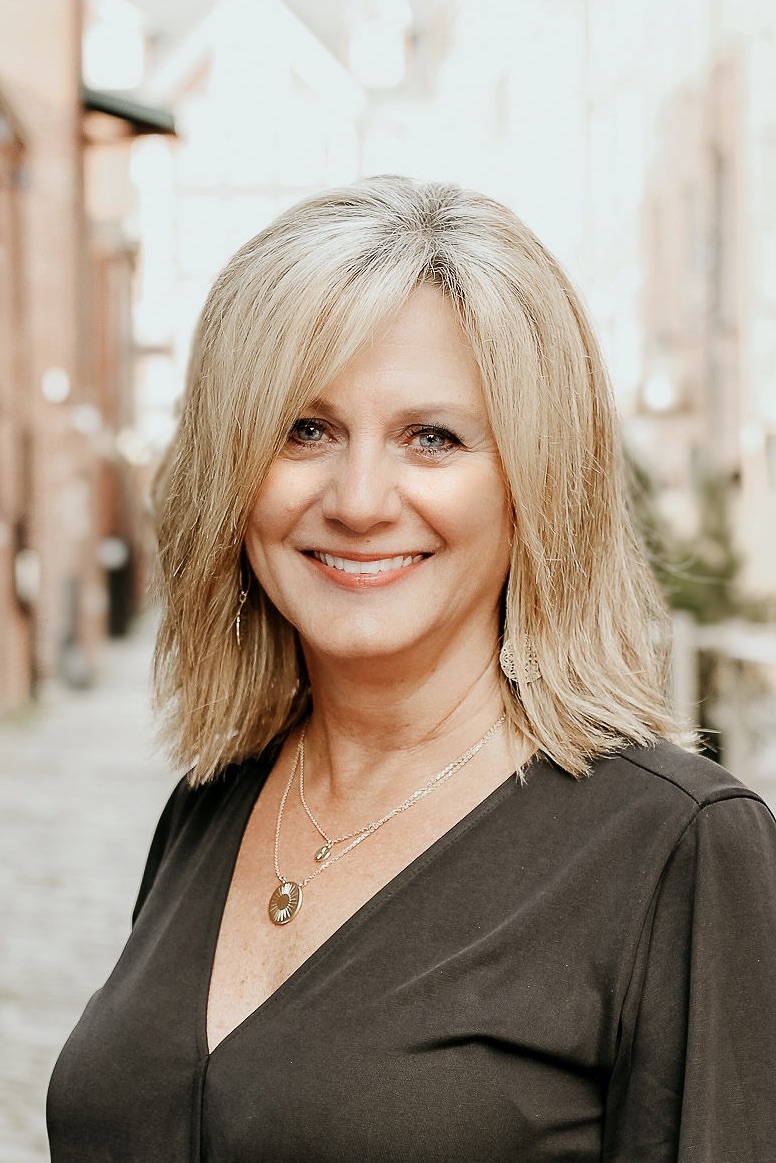 Deb Kilmartin
207-807-7370 deb@landinghomesmaine.com
Deb has lived in Maine her entire life; growing up in Portland and currently residing in Windham. This has allowed Deb to become an expert in the market trends throughout the state. Before becoming a real estate agent, she worked in customer service at UNUM for 17 years. During her time there she purchased, renovated and successfully sold over 150 distressed properties. She enjoyed the process so much, that she decided to get her real estate license in 2001. Since then she has worked with all parties; buyers, sellers, investors and banks. The home buying process has always been a passion for Deb, and she enjoys using her experiences to ensure her clients have a seamless transaction.
Ashley Kilmartin

207-838-9199 ashley@landinghomesmaine.com
Whether you're a first time home buyer or looking to upgrade, downsize or invest, Ashley has the experience and tools to get you moving. She understands that buying or selling a home is more than just a transaction; it's a life-changing experience. This is why Ashley is dedicated to providing exceptional service for all her clients. She has spent many years assisting her mother in successfully buying, renovating and selling bank owned properties throughout Southern Maine. This experience has provided her with the skill set to not only successfully assist her clients with traditional real estate transactions – but also foreclosures, short sales and quick sales. Ashley takes pride in the relationships she builds, and enjoys each phase of helping her clients achieve their real estate goals.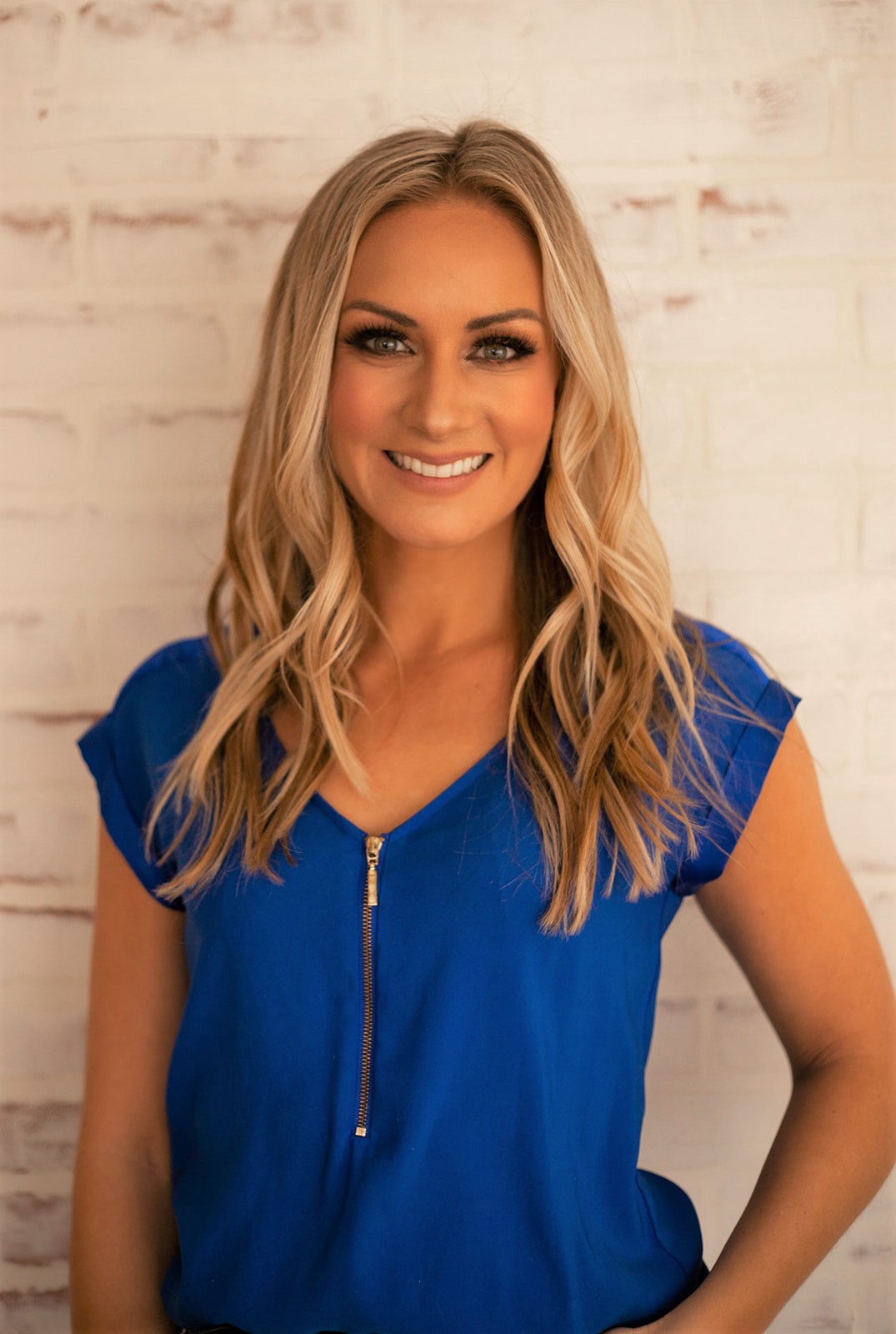 Kaitlyn Hall
207-756-2418 kaitlyn@landinghomesmaine.com
Kaitlyn is a Maine native who grew up in Standish and currently resides in beautiful Sebago, Maine with her two children, Makenzie and Beau. She has more than 11 years of sales and customer service experience and prides herself in being upfront and honest. Katie knows that the excitement of purchasing a home also includes a flood of additional emotions and tasks; which is why she strives to keep the entire transaction as seamless as possible. Outside of family and real estate, Katie has a passion for coaching and mentoring student-athletes as the varsity cheerleading coach at Lake Region High School. As a mom and mentor, she understands that sometimes it is more important to listen than it is to speak and above all else, trust. With her free-spirited personality and deep roots in the community, she is the ideal person to put you at ease during the exciting process of purchasing, selling or investing in your next home.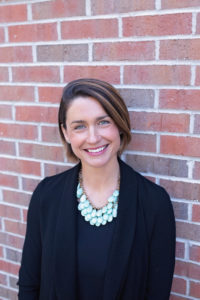 Meghan Seekins
207-239-7749 meghan@landinghomesmaine.com
Meghan has lived in Maine her entire life, currently residing in North Yarmouth with her husband and two daughters. The home buying process has always been a passion for Meghan. Prior to any purchase or sale, It's always been important for Meghan to not only meet the needs of any client but to also provide them with a vision. Over 10 years ago, Meghan and her husband started a portfolio of buying distressed properties, renovating and reselling them. Having transformed many properties herself gives Meghan the unique ability to see beyond the space, regardless of its current condition. Having the ability to see a space in many forms, has proven to be extremely helpful to her clients. Often times, minor changes to a property, can paint a whole new picture, preventing her clients from walking away from what might have been their perfect home! Meghan loves the outdoors, especially Maine's beautiful beaches and golf courses. Most of all, Meghan loves spending time with her family!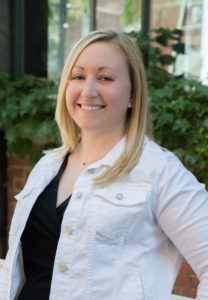 Kathleen Williams
781-775-5459 kathleen@landinghomesmaine.com
Kathleen joins Landing from the hospitality industry. While beginning the search for herself to find the perfect home, she realized the potential to make a lifelong impression on those in search of the same. Fourteen years of experience in hospitality have taught her to do whatever it takes to provide exemplary customer service. Kathleen prides herself on making lasting personal connections with the customers she has encountered. Having spent several of those years at the management level, she knows what it takes educate herself on the specific needs of a client, and execute a plan to fulfill those needs. No matter what your guidelines are, Kathleen can help you sell your home or purchase a new one in a timely manner. Born and raised in the suburbs of Chicago, Kathleen moved to the east coast 7 years ago. She loves spending time exploring Maine's coast and hiking trails with her boyfriend, friends, and puppy. She also enjoys following the Red Sox and travels regularly.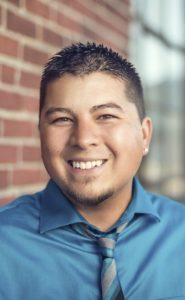 Shawn Googins – The Shawn Googins Team
207-332-7865 shawn@landinghomesmaine.com
Shawn, a native of Scarborough, has years of experience going the extra mile for clients. He has owned a lawn care company for over 8 years and also managed a small local retail store for almost 10 years prior to that. He is social, extroverted and extremely kind-hearted. He is excited to bring his dedication to his clients into real estate. He is very hard working and will always put his client's needs first. Shawn enjoys bowling, spending time with his friends and cruising Sebago Lake on his boat.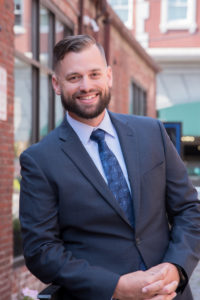 Garrin Brady
207-553-0802 garrin@landinghomesmaine.com
Garrin is a veteran of the U.S. Marine Corps and a native of Windham Maine. Applying the values of hard work, integrity, respect, and commitment Garrin has been successful owning several local businesses before making the transition to real estate. As a husband and a father of two boys, he understands the importance of making the decision to buy or sell your home. As important as that decision will be, Garrin believes that your experience should be fun, exciting and stress-free. By actively listening to you he will make you feel comfortable and stop at nothing to find you the best deal for you and your family.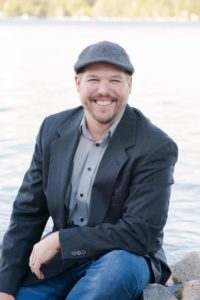 Derek Drumtra Ray
207-415-7677 derek@landinghomesmaine.com
Derek has over twelve years of experience as top-selling Realtor, specializing in waterfront properties in the Lakes Region. Whether it's a multi-million dollar vacation home, commercial property, multi-family, new construction or a fixer-upper, he's sold them all. Derek also owns a construction and development company. This dual threat of experienced broker and builder make it possible for him to strengthen the process of buying and selling your property. He is able to see potential repair costs before they occur, or even opportunities with remodeling logistics immediately. This knowledge is often a unique asset to many of his clients. Derek was born in Oklahoma but moved to Maine as fast as he could. His love for the lakes and water hobbies sparked the business idea of Sebago Lake Boat Rentals, which he founded. Sebago Lake Boat Rentals is a family owned and operated boat rental business which he and his family still run today. Derek's truest and greatest accomplishment is his family; his beautiful wife and their three amazing children.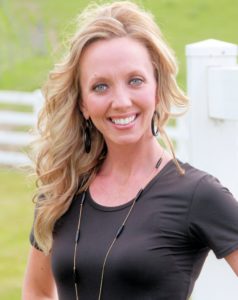 Kristin Piccone
207-951-1393 kpiccone@landinghomesmaine.com
Kristin's love for real estate and dedicated work ethic has driven her back into the real estate industry. From 2005-2008, Kristin was a licensed sales agent, all the while, continuing to work at Maine Medical Center where she worked for a total of 14 years until deciding to become a stay at home mom in 2014. Staying home with her children did not stop Kristin from learning and maintaining her exceptional work ethic ~ she obtained her Bachelor's and Master's degrees from Kapan University Online, both in accounting. These achievements show Kristin's loyalty, dedication, motivation and passion to succeed and make the best use of her time. Kristin is dedicated, knowledgeable, and committed to assisting her clients in one of life's major decisions: "I strive to stay ahead of the game when it comes to market education and trends." Kristin brings her passion and sharp attention to detail to guide buyers through one of the most important investments in a lifetime, albeit first home, dream home or investment property. A Gray, Maine native, Kristin is ready, willing and able to serve her clientele: "I'd like to earn your business, so call me today and I will work extra hard to make sure your real estate transaction is a complete success." In her free time, Kristin can be found "at the heart of it all", in and around the community with her family, volunteering at the local schools, sporting events, exploring, local events, shopping and even a simple trip to the grocery store. With an unparalleled approach, drive and need to succeed, Kristin wants to work for YOU!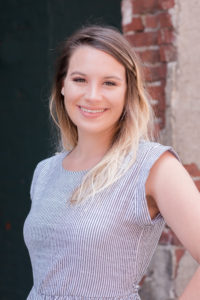 Norma Harrison
207-415-3338 norma@landinghomesmaine.com
Norma prides herself on her patience and perseverance. She is always dedicated to client satisfaction, no matter the obstacle. Raised in the rural town of Gorham, Norma commuted to Portland on a daily basis to be a devoted member of Portland Youth Dance Company and a hostess for a local favorite restaurant. She has been lucky enough to travel and spend time at many of Maine's best attractions and with it grew a profound love for the beauty and serenity that Maine's southern coast has to offer. In 2015 Norma obtained her bachelors in communications from University of Southern Maine. Prior to obtaining her real estate license Norma came from a solid background in customer service and consulting management. If she is not doing real estate you might find her running the Back Bay, doing yoga, or laughing with family and friends at a local brewery. Norma is dedicated to developing valuable relationships with her clients while simultaneously managing seamless transactions.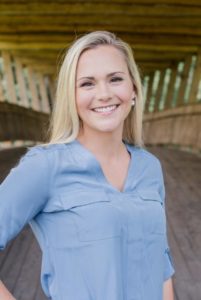 Courtney Griffeth
207-776-3882 courtney@landinghomesmaine.com
Courtney is a native to Maine and spent most of her life in Windham and Lakes Region. After attending college at USM she decided to start her career in Real Estate. She has vast knowledge in the Southern Maine market and prides herself in exceptional customer service. Her past clients will tell you how Courtney went above and beyond to make their home ownership dreams a reality. She puts her clients first and is quick to overcome any of the numerous pitfalls one can encounter during the real estate transaction. If you are looking for a level of customer service that exceeds your expectations she is the agent for you. She enjoys spending time with her family and young children outside of work.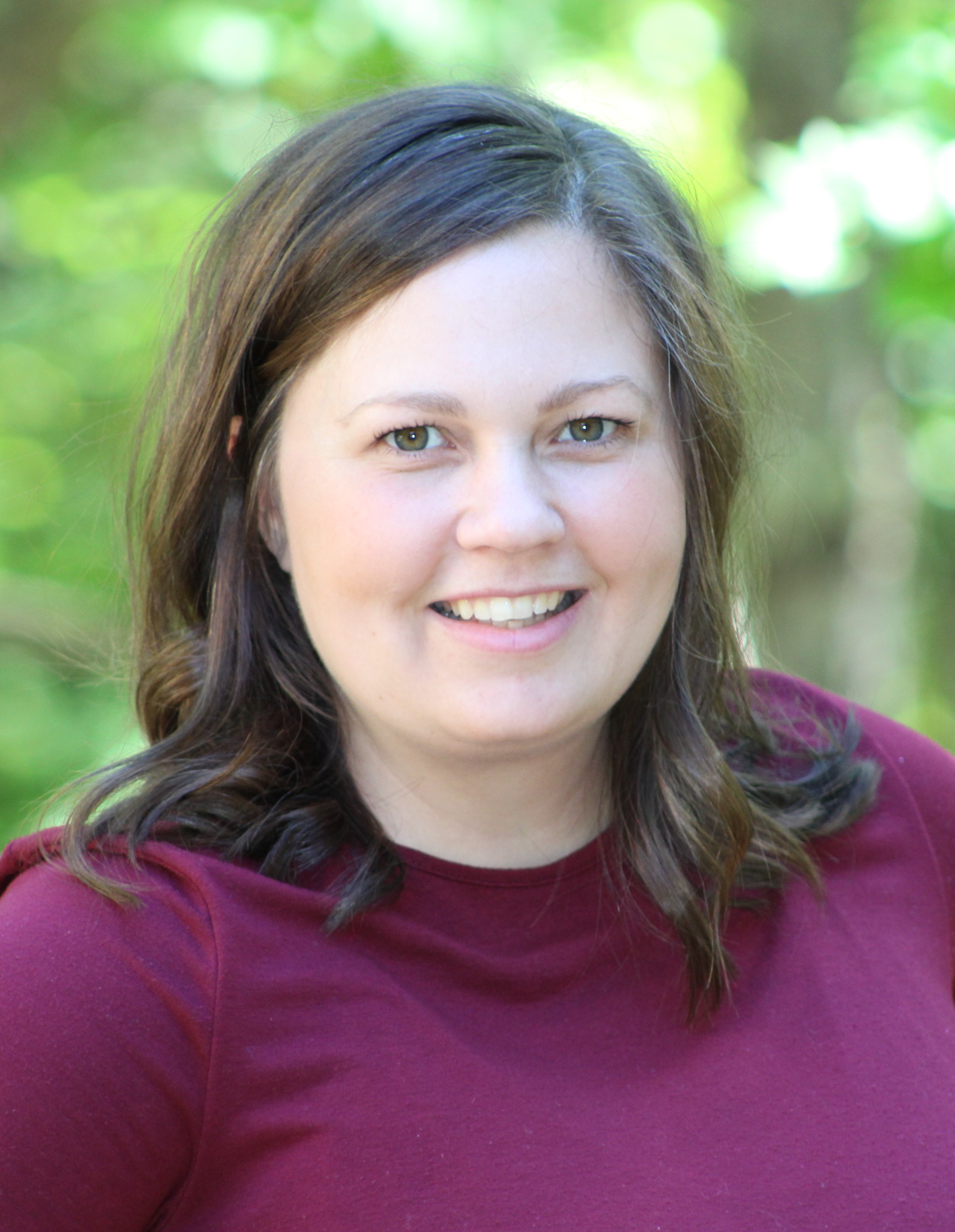 Cindy Chamberland
207-615-1984 cindy@landinghomesmaine.com
Small business has always been a part of Cindy's life. Growing up on a potato farm in Northern Maine, she knew business was where she wanted to be. Moving to Southern Maine in 2004, quickly learning Real Estate was her passion, she got into the business in 2005, working as an administrator for a small agency, and got licensed in 2009 when she moved to a larger company. Cindy has continued to grow as a powerhouse agent, helping buyers and sellers make their real estate goals a reality.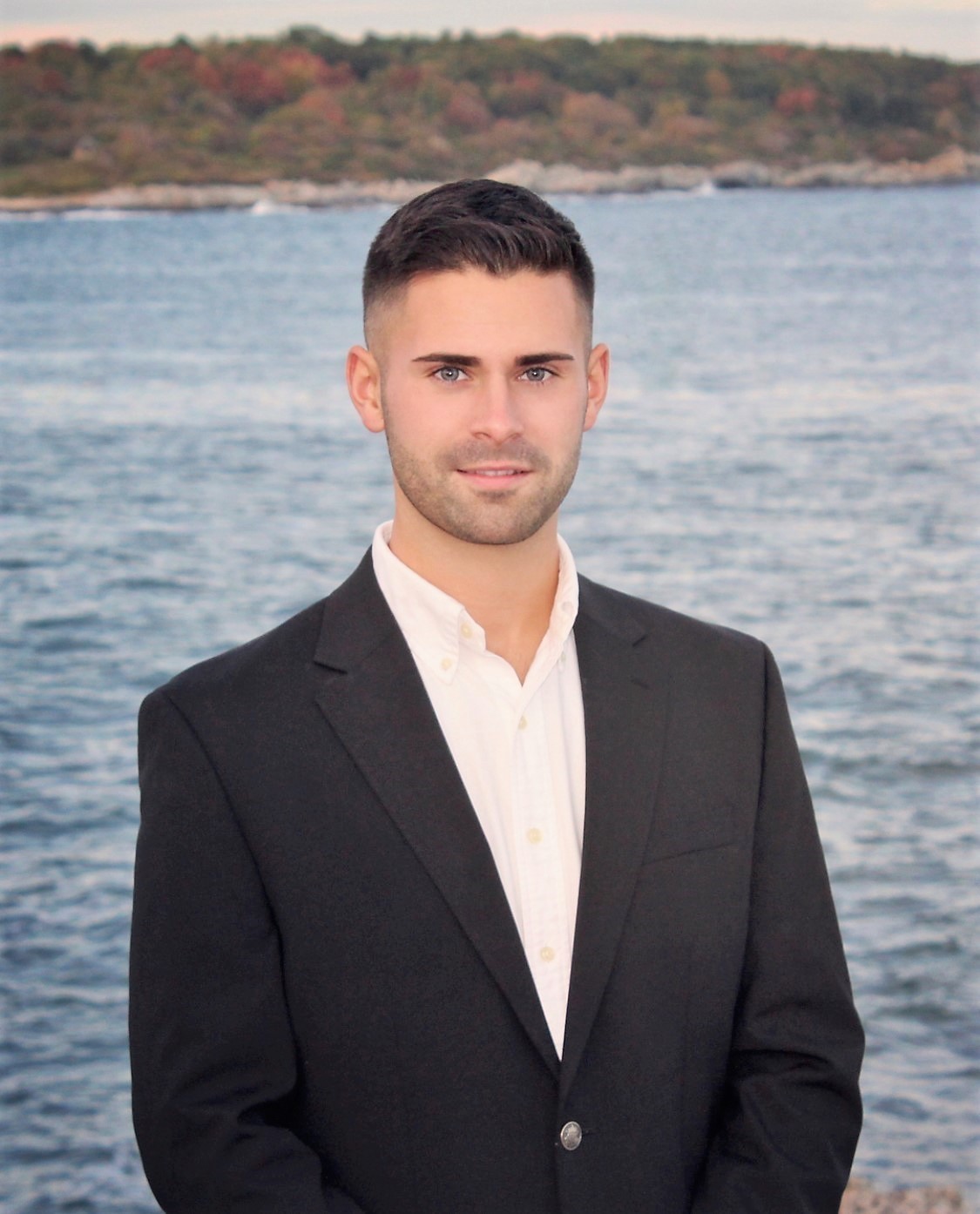 Michael Mullen
207-286-6825 michael@landinghomesmaine.com
Michael comes from a strong background in Sales with focusing on building customer relationships. After obtaining his bachelor's degree in Business Administration from the University of Southern Maine in 2016, he decided to focus on pursuing a career in Real Estate as it has been a lifelong passion of his. As your Realtor, Michael will be an advocate for you and will work tirelessly to promote your best interests. He will accomplish this through constant communication and by being accessible whenever you need him. Born and raised in the Portland area, Michael has become an expert on the area and the great appeal of Maine. When not assisting clients, Michael enjoys creating memories with family and friends, interior and exterior design, and exploring new places.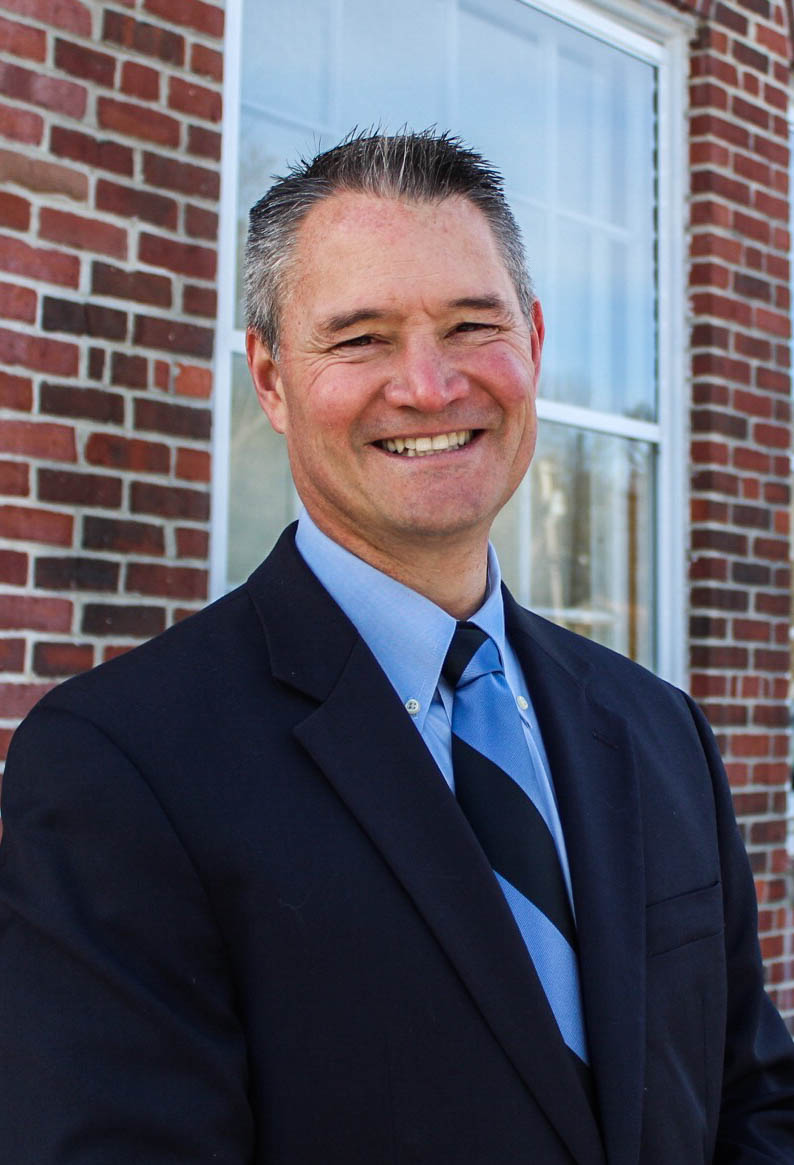 Bill Pike
207-632-2020 bill@landinghomesmaine.com
A true Mainer, Bill was born in Damariscotta and raised in Boothbay Harbor. After over a decade of buying and selling real estate Bill decided to become a Broker in 2008. A year later he moved to Falmouth where he currently resides with his wife, son and daughter. Bill provides top-notch expertise and support to his clients looking for a home.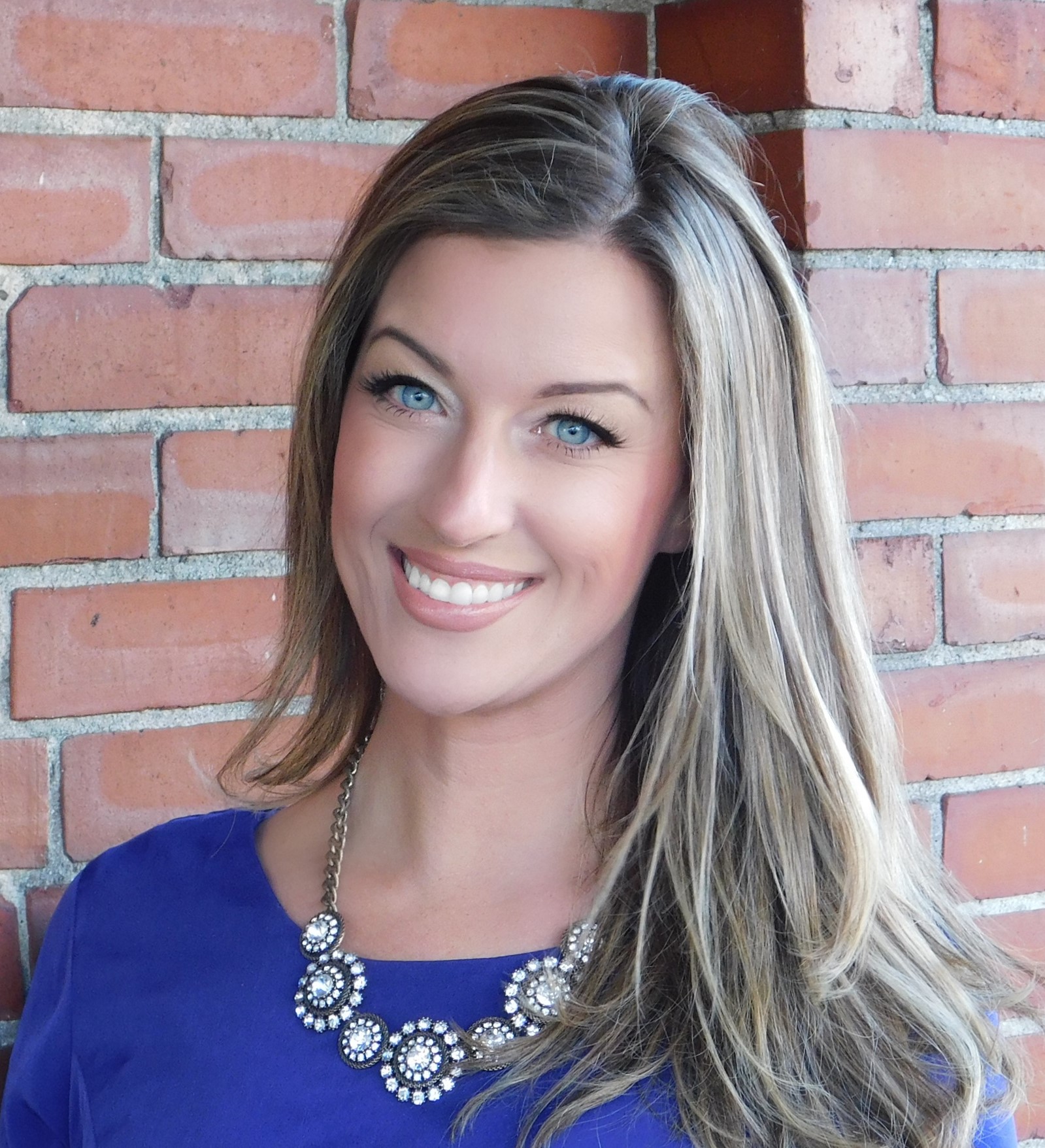 Mariya Michelson
603-318-9776 mariya@landinghomesmaine.com
Mariya grew up in Old Orchard Beach Maine, lived in Boston from 2010-2016, then moved back to the place she knew was always meant to call home. She now resides in Westbrook, Maine with her husband, stepdaughter, and dog Kayden. She prides herself with her patience and loyalty. She will go above and beyond to show her clients that she is there for them every step of the way throughout the buying or selling process. Recently purchasing land and building her lifelong home with her husband, she understands the importance and dedication that comes along with the decision making in this process. She is all about making that personal connection with you, making you feel comfortable, and helping you meet all of your buying or selling needs. If you are looking to work with someone who is down to earth, knowledgeable, and dedicated to you, contact Mariya to help assist you with your real estate goals.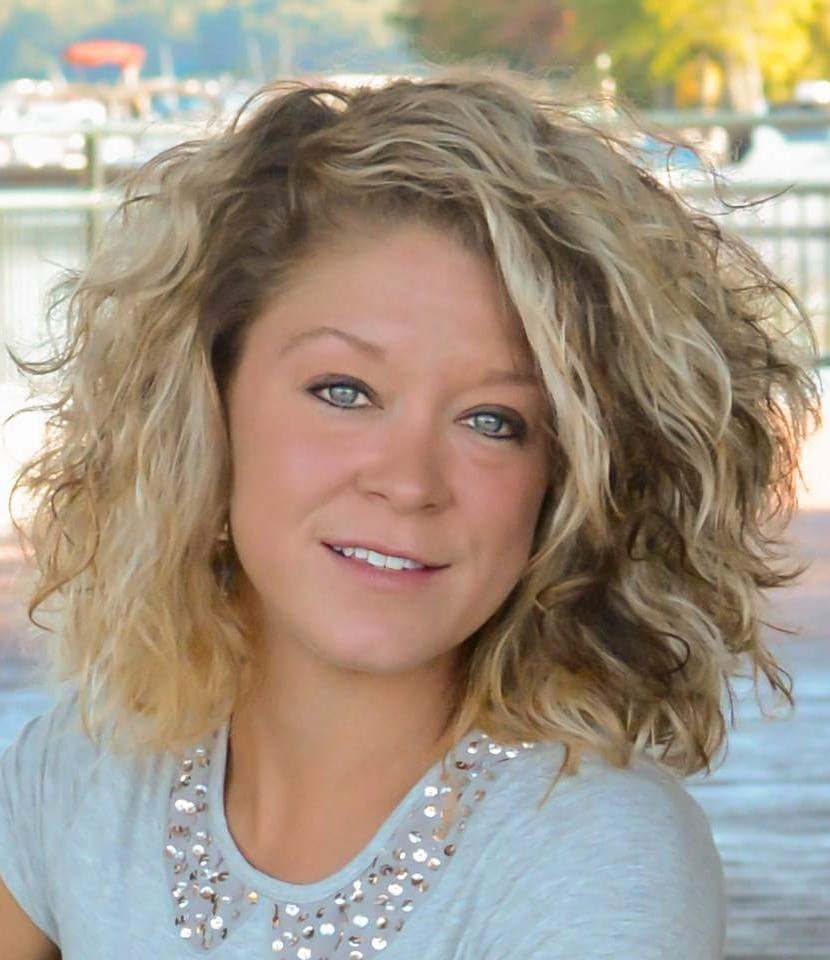 Elaine Pratte

207-344-8291 elaine@landinghomesmaine.com
Elaine was born and raised in rural Maine, and cannot imagine a more beautiful state for buying and selling real estate. She began personally investing in real estate at the age of 20 and since then it has become a passion, especially for the purpose of investing and building personal wealth. Since 2005 Elaine has owned and operated a residential cleaning business and is no stranger to hard work. She loves to work with challenging properties; utilizing town resources and financial advisors to introduce potential investment opportunity, in order to make every deal as profitable as possible for her clientele. In 2015 she purchased waterfront property on Sebago Lake which provided crucial experience in navigating the "shore zone" restrictions, expansion and ability to ensure an equitable resale value. Most recently she has invested in rental properties and specializes in multi-units in the Lewiston/Auburn area and residential transactions in Androscoggin and Oxford counties. She looks forward to assisting her clients with, likely, the most important purchase of their life.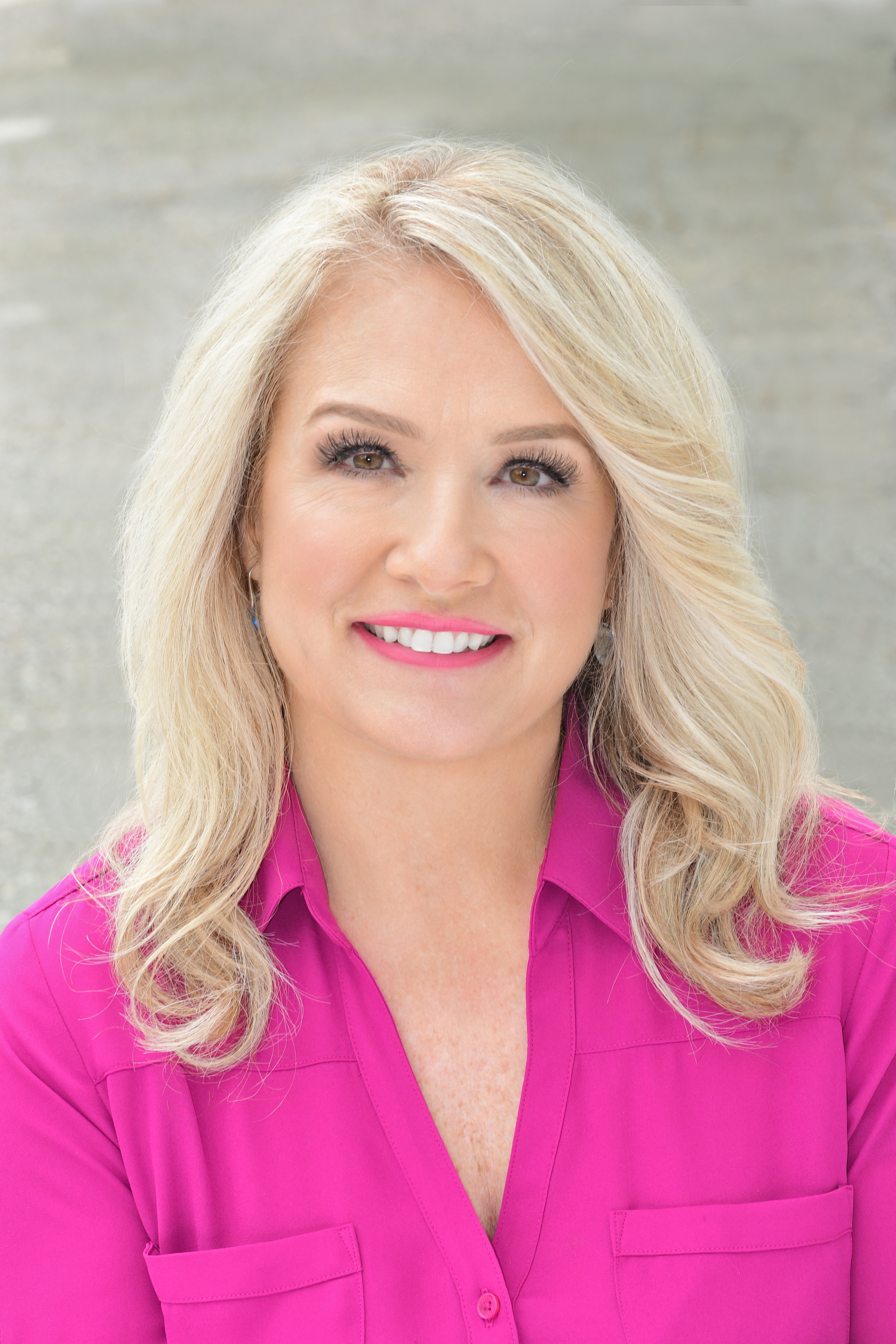 Maria Rich

207-632-1718 mariarich@landinghomesmaine.com
Maria is a Maine native, growing up in Portland. She understands the many benefits of living in Maine, along with its unmatched weather, culture, and diversity. With over 20 years in the medical field, she decided to get into real estate as her two daughters were preparing to leave the nest. Maria understands that buying or selling a house can be an emotional journey and wants to help make every transaction as comfortable as possible. Her contacts and lifelong residency leverage her enthusiasm and expertise enhancing her client dedication. If Maria is not doing real estate you can find her spending time with her family and friends, reading, doing yoga or enjoying the outdoors with all that Maine has to offer.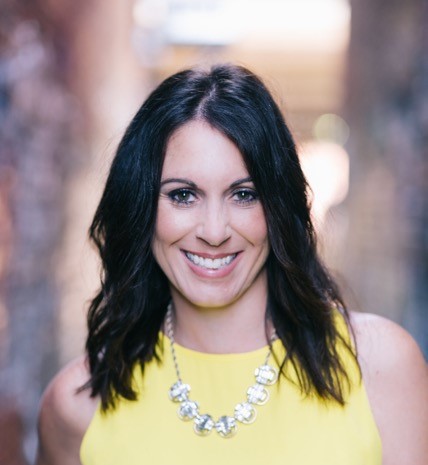 Kara Damon

207-232-8681 kara@landinghomesmaine.com
After working in the mortgage and title industry for many years, Kara made a career move into real estate. Her love of helping people achieve their dream of homeownership inspired this move and she has never looked back. Kara is a Maine native and currently resides in Scarborough. She has a vast knowledge and love for the area she calls home. Her dedication to her clients is one of the biggest keys to her success. Kara is highly motivated and always goes above and beyond to assure client satisfaction and a stress free buying or selling experience. Kara truly enjoys sharing the home buying experience with prospective buyers, assisting/negotiating for sellers during the sale of their properties and most of all making new connections is her passion.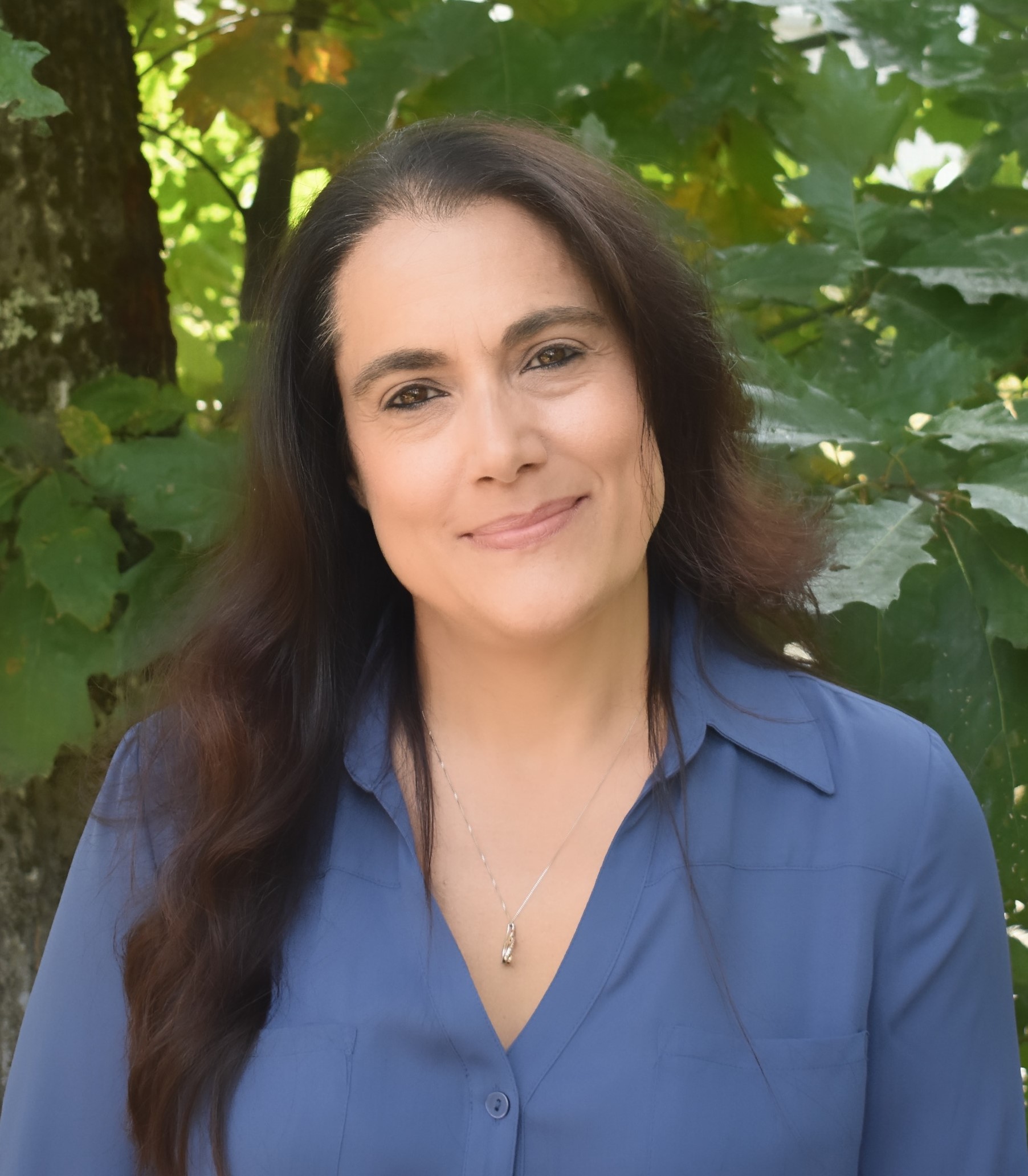 Amy Lavoie

207-653-4896 amy@landinghomesmaine.com
Amy grew up in Northern Maine, lived in Colorado from 1993-2002, then moved back to Maine to live closer to family. She now resides in Sebago, Maine with her husband and daughter Abby. For the past 23 Amy has worked in the medical field, as a medical coder and biller. She also works alongside her husband building houses throughout the Southern Maine area since 2002. She prides herself on having extensive knowledge of the construction and home building process. Which provides both buyers and sellers a unique perspective to serve their best interest in a real estate transaction. She is dedicated, hardworking, has an easy-going style, and always goes above and beyond for her clients. When Amy is not busy working in real estate and building new homes, you will find her watching her daughter play soccer and basketball.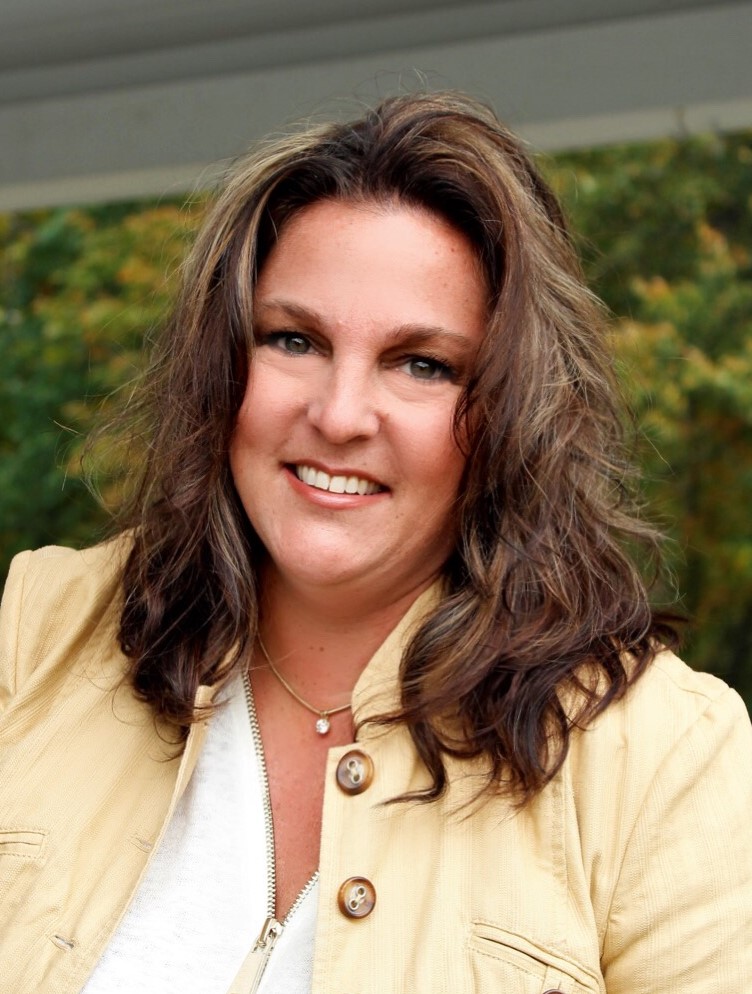 Staci Dill
207-590-7644 staci@landinghomesmaine.com
Staci lives in Scarborough with her husband and two teenage sons. She was born and raised in Maine and has been a resident of Scarborough for well over 20 years. She is very involved in her community, participates in various fundraising opportunities and enjoys following local and New England sports teams. Her love of real estate brought her to the industry in 2015 and she has been graciously and enthusiastically serving her clients ever since. She specializes in Southern & Coastal Maine and loves working with first time home buyers! With a background in sales and customer service, she strives to make the buying and selling process as easy as possible. Staci is a member of The Greater Portland Board of REALTORS(R), has been recognized by Zillow as a Premier Agent, and is also an owner of Urban Air Adventure Park with locations in South Portland & Bangor. She lives by the motto, "The best is the least I can do!" and is proud to be part of the Landing Family.
Chachi Horgan
207-200-3364 chachi@landinghomesmaine.com
Chachi first moved to Maine from the South Shore Massachusetts in 2008. He attended Saint Joseph's College where he played lacrosse and first fell in love with Maine. His past lines of work include the Registry of Motor Vehicles, a Disability Claims office, College Admissions, and Lacrosse Coach. In all of those professions his primary focus was to help people- guiding them through a certain process – motivating- teaching- and many times getting someone through a difficult time in their life. What kept him going was the feeling at the end. That feeling you have when you know you have impacted that person's life in a positive way. He brings that same passion of helping people to his Real Estate career, and more importantly to you. Whether you are looking to buy your first home, sell the house that you raised your family in, invest- and everything in between- Chachi will bring great value to you while getting the job done.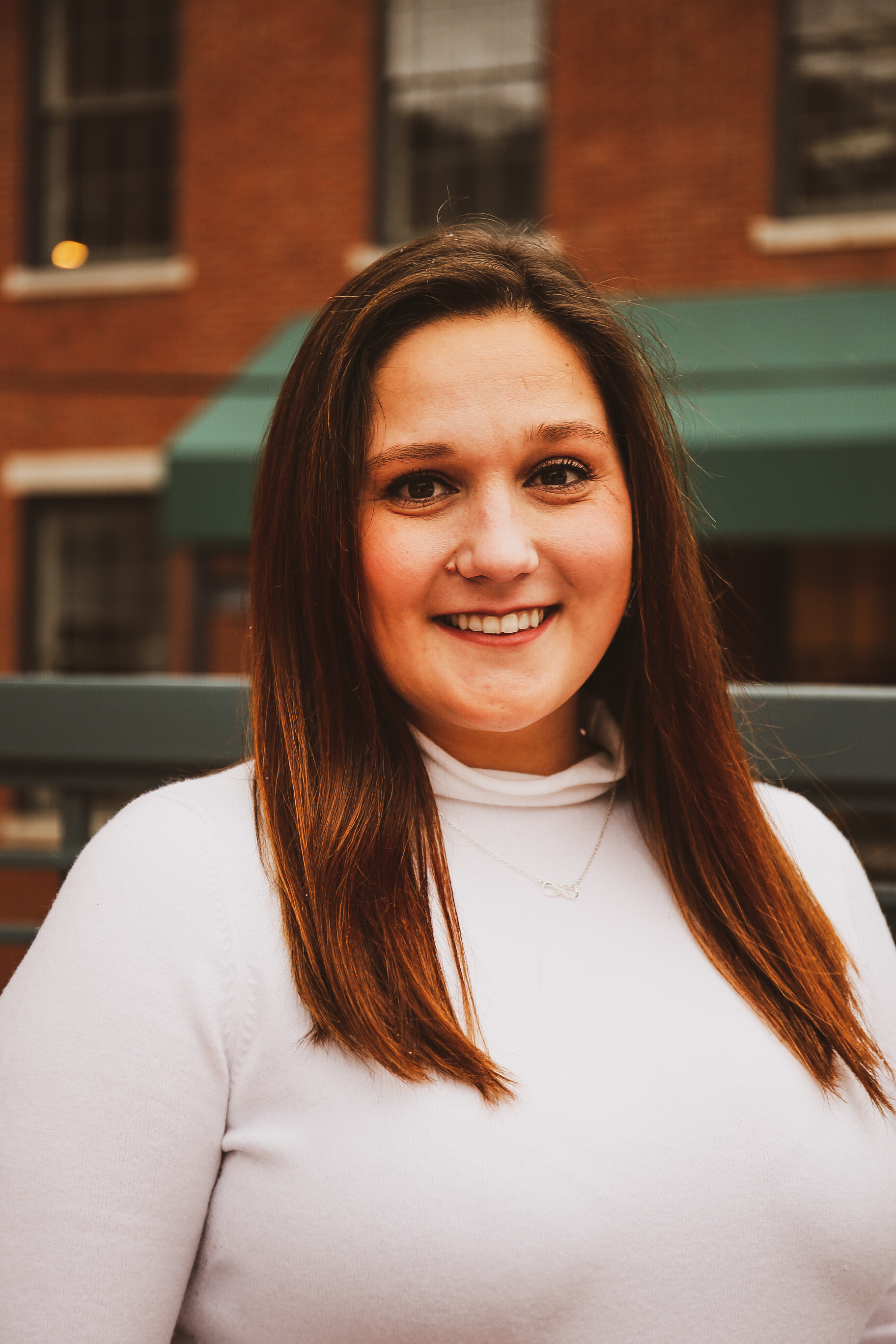 Grace Daye
207-572-7306 grace@landinghomesmaine.com
Grace grew up in the rural town of Parsonsfield Maine, moving to Windham in 2018 where she now lives with her Fiancé Joseph and two dogs, Alley and Ember. She enjoys spending her free time driving up the coast or walking a beach somewhere. She loves that Maine offers not only gorgeous mountain views, but breathtaking ocean views as well. She was drawn to the Real Estate business after many people telling her she would be the perfect person for the job, and assisting her Fiancé in selling his home. The more she learned the more she loved and knew that Real Estate was the career for her. Grace prides herself in her work ethic and dedication to her clients and whatever task she's handed. She's very excited to be in the business and assist in finding your dream home.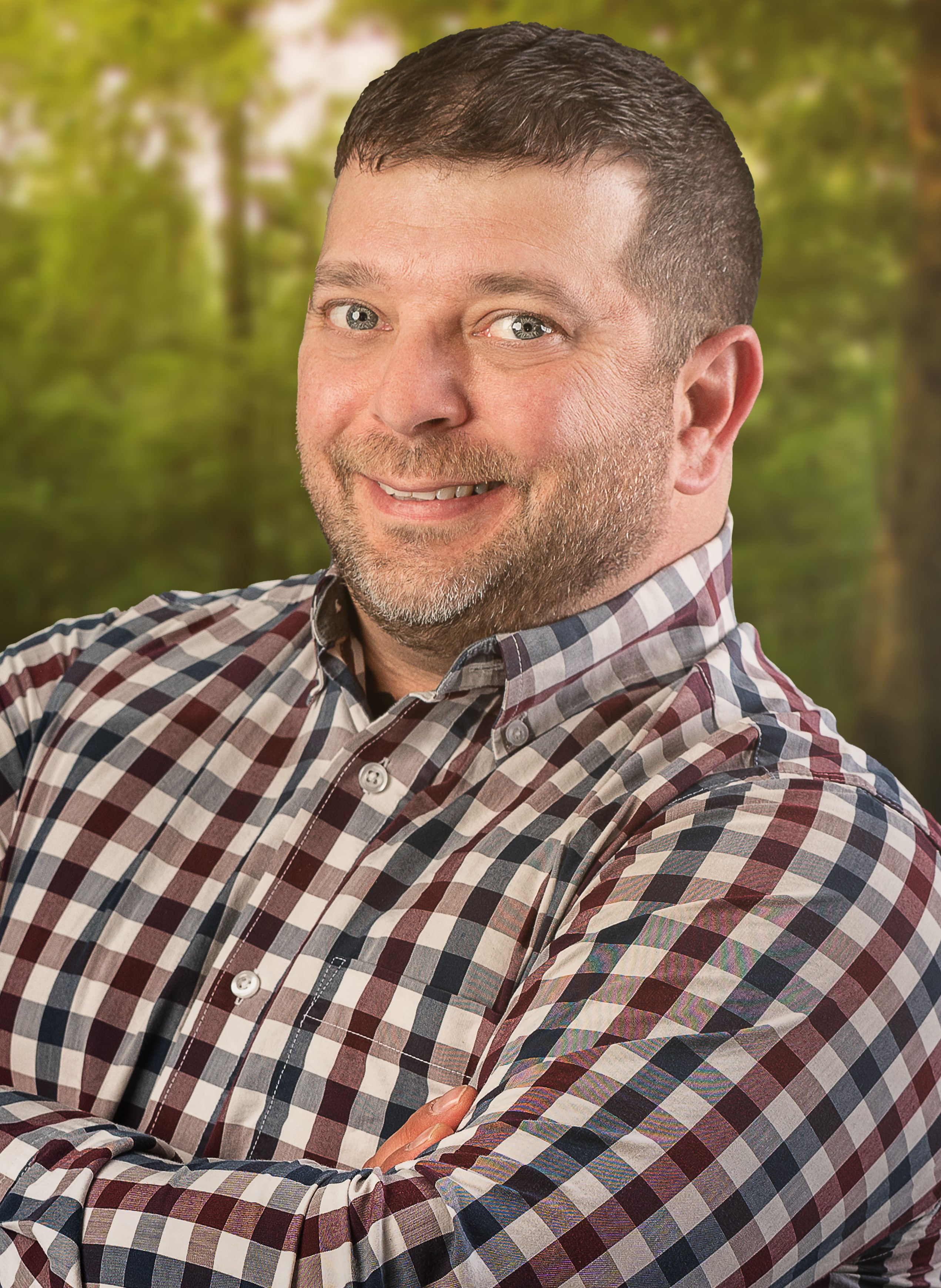 Andy Lord
207-749-8198 andy@landinghomesmaine.com
Buying or selling a home is one of the biggest decisions in life for most clients. It requires a strategic yet personal approach. That is exactly what you will get with Andy Lord. Just as the real estate industry evolves to become more innovative and efficient, so does he. Having the most current, up to date training and access to the latest technology, allows him to quickly find exactly what his clients are searching for. An active Associate Broker representing buyers and sellers all over Southern Maine, Andy is ready to earn your business. Whether you are looking for your first home, an investment property, luxury home, your dream home, or if you are ready to sell your home, Andy has the ability to guide buyers and sellers through a smooth, stress-free transaction. With 20 years of hotel management, retail management, and property management experience, Andy has a unique set of skills that benefit both buyers and sellers. Andy believes that if you work hard, you should play hard. In his spare time, you will find him camping, snowmobiling, and cheering on the Boston Bruins. Contact Andy today to see what he can do for you!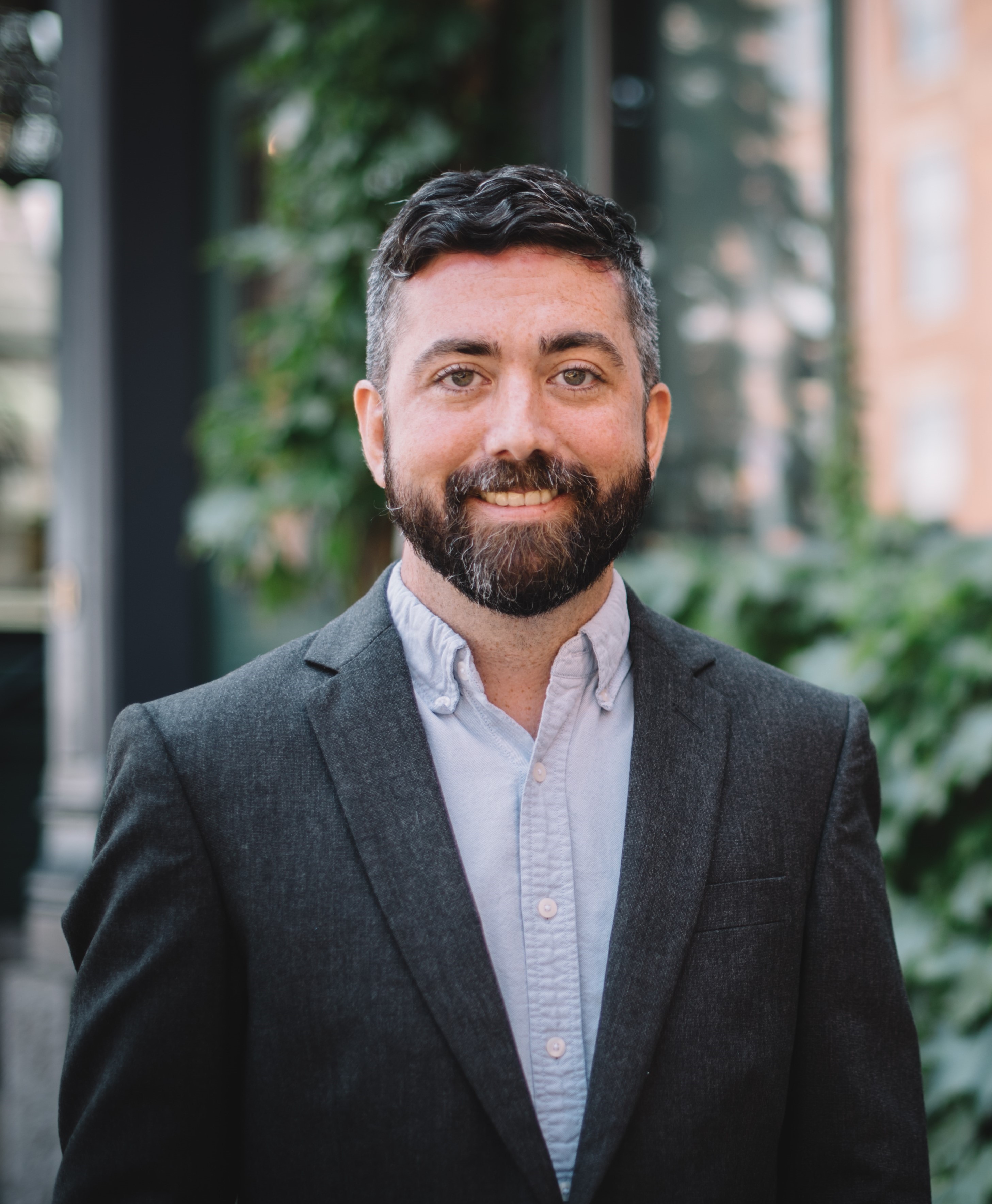 Dan Kimball
207-522-2544 dan@landinghomesmaine.com
Dan has a long history of service, helping others and advocating for Maine and all it has to offer. With a Bachelor's Degree in Communication from the University of Southern Maine and a technical degree from Southern Maine Community College, Dan strives to be a life-long learner and educator. Practicing Real Estate in Maine since 2015, Dan knew from day one it was the perfect fit for him. He is approachable, has adept communication skills and prides himself on knowing the current market that he works in, building strong relationships in his community as well as watching and analyzing industry trends. From first time home buyers to sellers and buyers who have been through the process, Dan truly enjoys and is committed to having all his clients feel that he navigated them through the process in a way that added value to achieving and exceeding their goals. As an Investor himself and having evaluated over 100+ commercial properties, Dan is also well versed in Maine commercial Real Estate.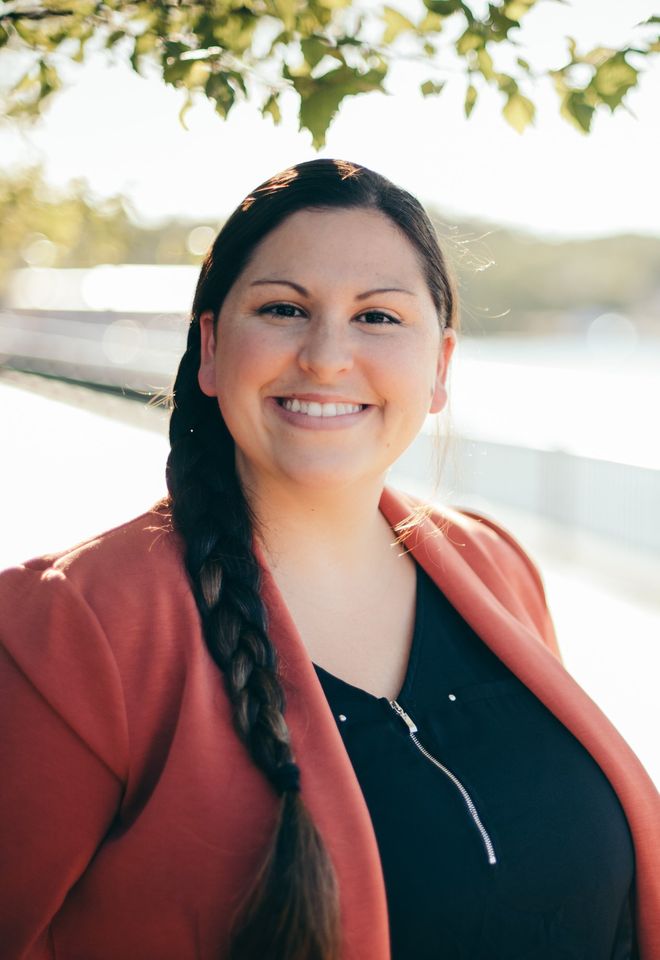 Emily LaMarre
207-289-8029 emily@landinghomesmaine.com
Emily is a Maine native who grew up in Raymond. She recently moved to Naples when she bought her first home and going through the home buying process really piqued her interest to start a career in real estate. Emily has worked in retail and retail management for 13 years and prides herself on having excellent customer service! She went to school for culinary arts and spare time enjoys baking and testing new recipes. Emily and her husband recently had a daughter, which has made her want to switch gears professionally and follow her dreams. Providing a home for her family has been one of her greatest accomplishments, and she wants to help others obtain that same feeling. There's no feeling like knowing you are home!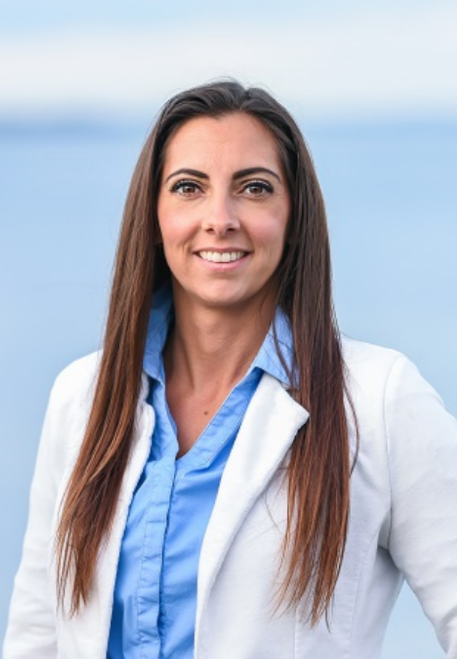 Brittney Barr
207-576-4231 brittney@landinghomesmaine.com
Brittney is a Maine native, who graduated with a degree in Health Science at USM, before embarking on a career in Real Estate. Brittney grew up in a small town with many old family roots. Her grandfather would drive her around to show houses he built and personally bricked, she learned two things she loved the personality of Maine homes and it's beautiful landscape. While Brittney's family still lives in their small hometown, she found Portland and Southern Maine to have the character she desired. Brittney decided to buy her first home here when she found her second love: adopting rescue dogs. While fitness and health is a personal passion, working at non-profits for 9 years, she realized working with and helping people is what drove her and made her happy. After coaching and training clients one-on-one since 2013 in order to help them reach their goals, Brittney is bringing that same ambition to walking my clients through the steps of buying their perfect home and selling their home! Brittney prides herself on great customer service and getting the transaction to the closing table with happy clients!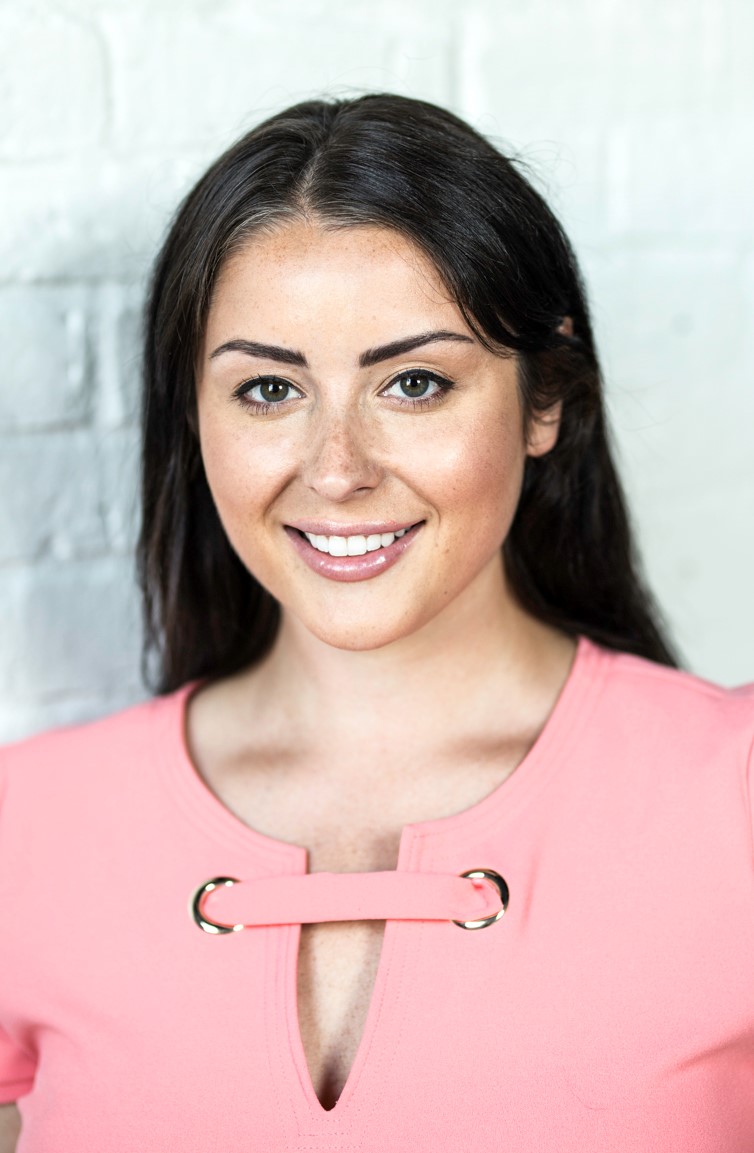 Elena Barnes
207-441-0175 elena@landinghomesmaine.com
Elena's passion for real estate and development began at the University of Maine where she received her Bachelors in Business and her minor in Construction Engineering in 2015. Elena has spent her professional career operating an excavation company while working alongside developers and builders. Elena prides herself in direct communication with an eagerness to please. Elena enjoys spending time with her french bulldog Kona, who is often co-piloting (snoring) while she looks at properties.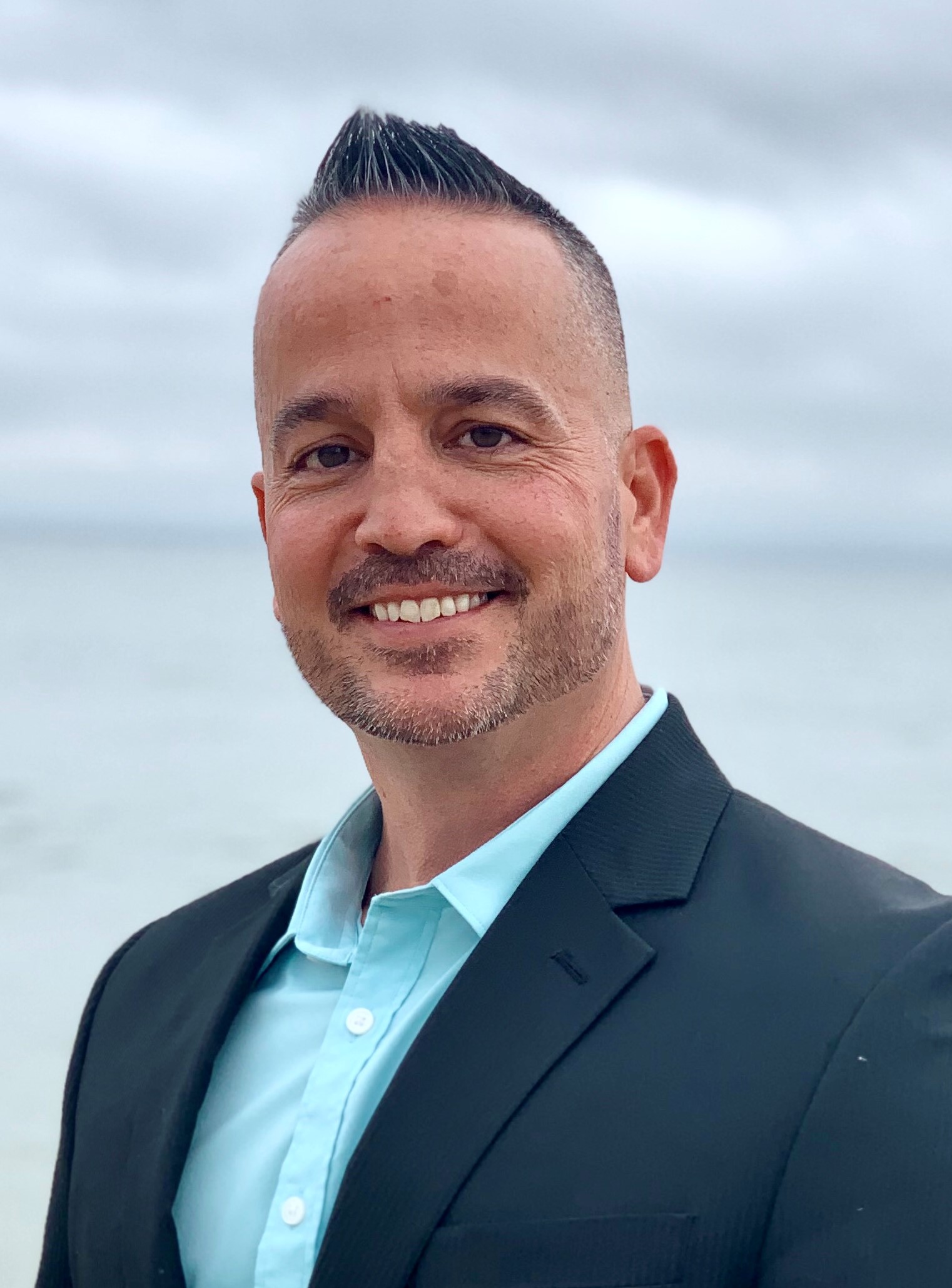 Michelangelo Floridino
207-766-1467 michelangelo@landinghomesmaine.com
Licensed since 2005, Michelangelo has successfully brokered deals from first time home buyers to empty nesters looking to downsize. Michelangelo grew up in Portland and has lived in southern Maine his entire life, giving him valuable insight into the local market. In addition to selling real estate, he was Director of Sales and Marketing at a southern Maine resort, more than doubling sales revenue in just 4 years. With over 22 years of sales experience, Michelangelo's charisma and passion will win you over the moment you meet. Crafting unique marketing plans and savvy negotiating skills are just a couple of tools available to exceed your expectations. While helping you navigate one of the largest purchases of your life, he will put you at ease with his knowledge, caring and matter of fact approach. Buying and selling a home is much more than a sale, it is an emotional experience that you want handled by a professional that you trust and has your best interests in mind. Michelangelo is that and so much more.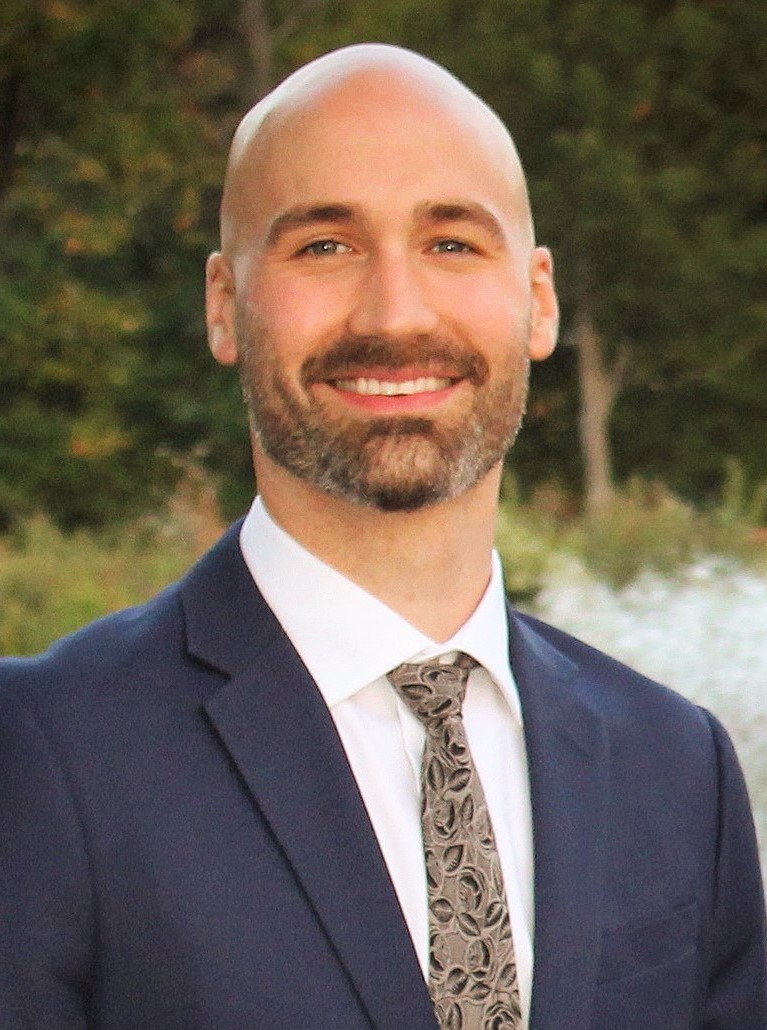 Sam Heath – The Shawn Googins Team
207-504-2617 sam@landinghomesmaine.com
Sam is a homegrown Mainer who knows small-town living and big town business. Growing up running around his father's restaurants of Portland, Maine, hospitality has always been a huge part of Sam's life. He has worked and climbed in the hospitality industry since 2005. Throughout his years of experience, he has developed an outgoing and comforting approach that is bound to leave a lasting and reassuring impression. Sam joins Landing Real Estate to be part of the first three-man team that Landing has to offer. It is a perfect fit for him where he is able to use his knowledge and resources to help the team flourish. His goal is to use the tools he has developed over a lifetime of hospitality and to bring them to his career in real estate. Sam currently lives in North Yarmouth. The same town he grew up in and where his family goes back for more than 10 generations.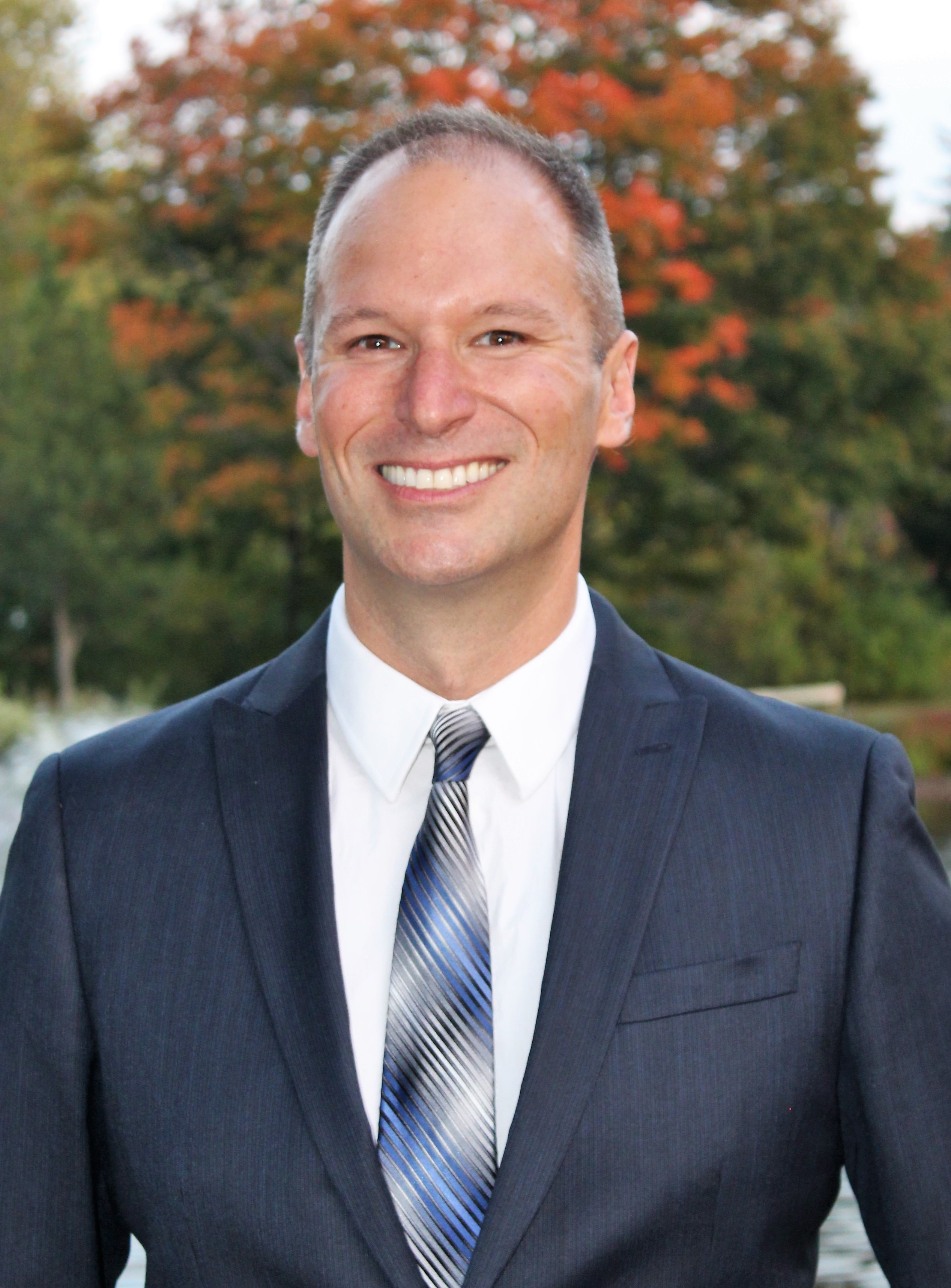 Rob Riccitelli- The Shawn Googins Team
207-332-1010 rob@landinghomesmaine.com
Rob is part of the three-man Shawn Googins Team. He grew up in the valley of North Conway, NH where he landed a job in radio while still in high school. He moved to Maine in 2000 to further his career, you may have heard him on WCYY! Having an interest in real estate and having developed a solid network over the years were both deciding factors for him to get into the industry. He has always found it rewarding to help other people and is excited to work hard and take care of his client's needs in a timely, professional, and honest fashion. Rob loves being social with friends and family, outdoor activities, traveling, and is a huge music fanatic.
Rachael Dow
207-650-7840 rachael@landinghomesmaine.com
Rachael Dow, Realtor and native of Windham, utilizes her knowledge of the local market and is committed to helping neighbors navigate the process of buying and selling their biggest assets. After the purchase of her own home, a true passion for Real Estate began. Following a career as a Funeral Director, Rachael is able to still cultivate positive and successful results all while maintaining authenticity and working hard for her real estate clients. Rachael has enjoyed being raised and surrounded by Maine's true beauty and atmosphere, and is eager to bring her expertise to helping others find their perfect place to call home. In her free time, you will find her exploring Maines ever changing social scene, craft breweries, and supporting local businesses.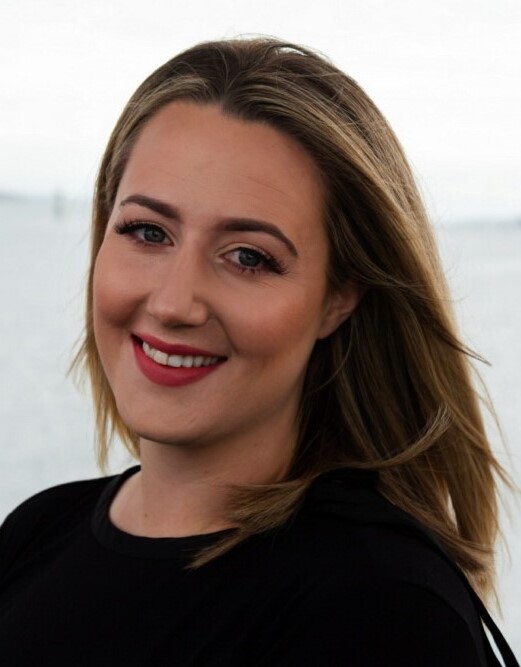 Katie Parish
415-246-7054 katieparish@landinghomesmaine.com
Katie has called Southern Maine home for the last decade and as a San Francisco/Bay Area native, she believes that Maine is an ideal place to live, work and raise a family. Maine has something to offer people of every age, background, career, and lifestyle. Katie has had a wide range of sales experience throughout her career including her most recent involvement with interior design. This exposure has proven to be a seamless transition to real estate and being able to connect with people, understand their needs, and deliver exceptional results. Her valued time spent with her clients has created lasting relationships. She is dedicated to finding or selling your home at a great value!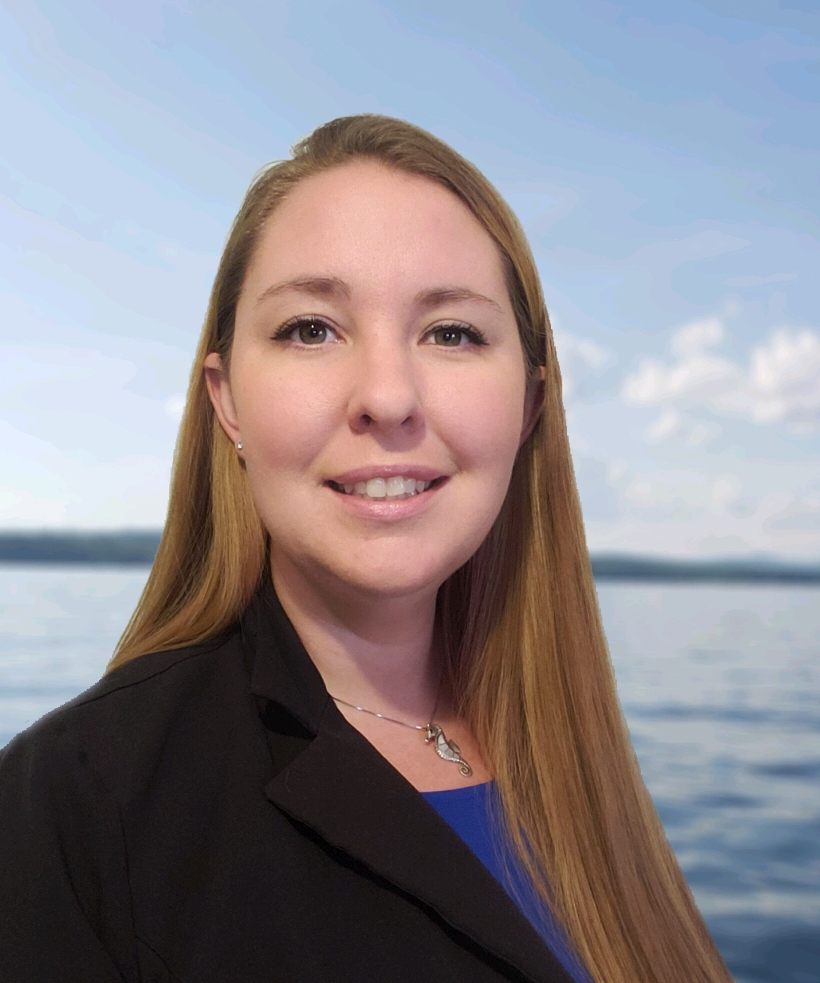 Jenn Foss
Born and raised in the western foothills of Maine, Jenn graduated from Oxford Hills in 2008 and then went on to receive her degree in Marine Science from Southern Maine Community College. While she has a strong love for the lakes and oceans, she also found she loved the world of real estate. Jenn spent 7 years at an agency as a Vacation Rental Agent; which allowed her to learn the ins and outs of the local lakes and ponds in both the Oxford Hills and the Sebago Lakes Region areas. In 2018, she received her sales license and has spent the last few years working full time in rentals and part time in sales. She is excited to now be pursuing her sales career full-time and using her knowledge and experience to work with buyers and sellers of all kinds. When Jenn isn't working in sales, you can find her hiking with her boyfriend and two dogs, or boating/scuba diving in the local lakes and enjoying all the beautiful outdoors that Maine has to offer!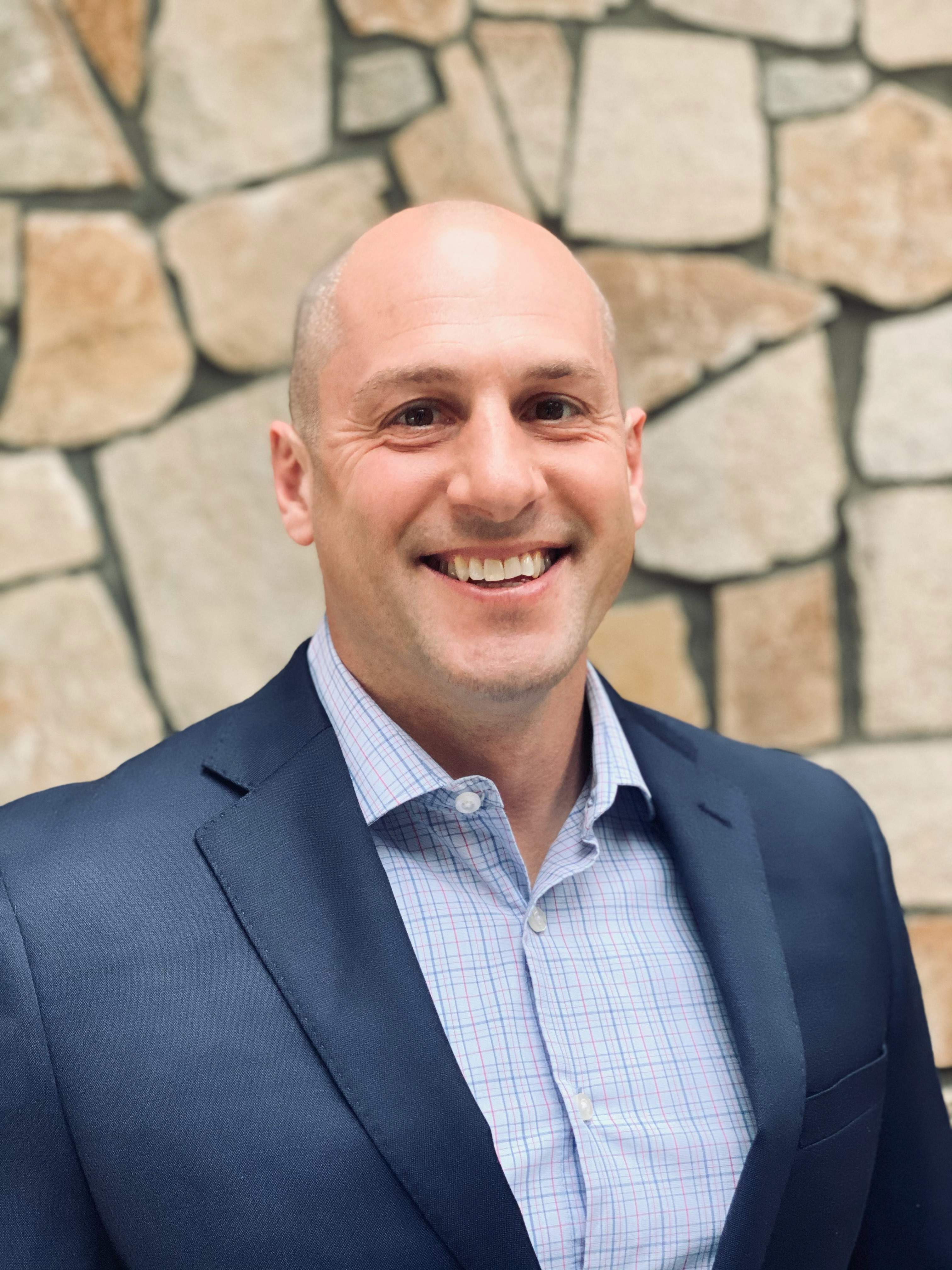 Calvin Hunter
207-240-3802 calvin@landinghomesmaine.com
Calvin is a Maine native. He grew up in Auburn, attended Edward Little HS and now resides there with his wife Karly, daughter Stella, Angus, their dog and Tsaki, their cat. Calvin attended the University of Maine in Orono where he played football and graduated with a Bachelor of Science in Kinesiology and Physical Education. His early professional career began in Washington DC as a personal trainer at the Sports Club/LA. He soon moved to Boston and eventually back to Maine pursuing a career in teaching and coaching that ended at Colby College in Waterville, Maine. Calvin has lived his life with a work ethic to pursue any challenge ahead of him. As he progressed in his career, he further realized his passion has always been working with people and helping them attain their goals. After two successful years in the sales industry with Paychex, this is exactly what led him into real estate. Whether it be helping a client find the house of their dreams or selling theirs for top dollar, Calvin is driven to attain the goals set forth by his clients.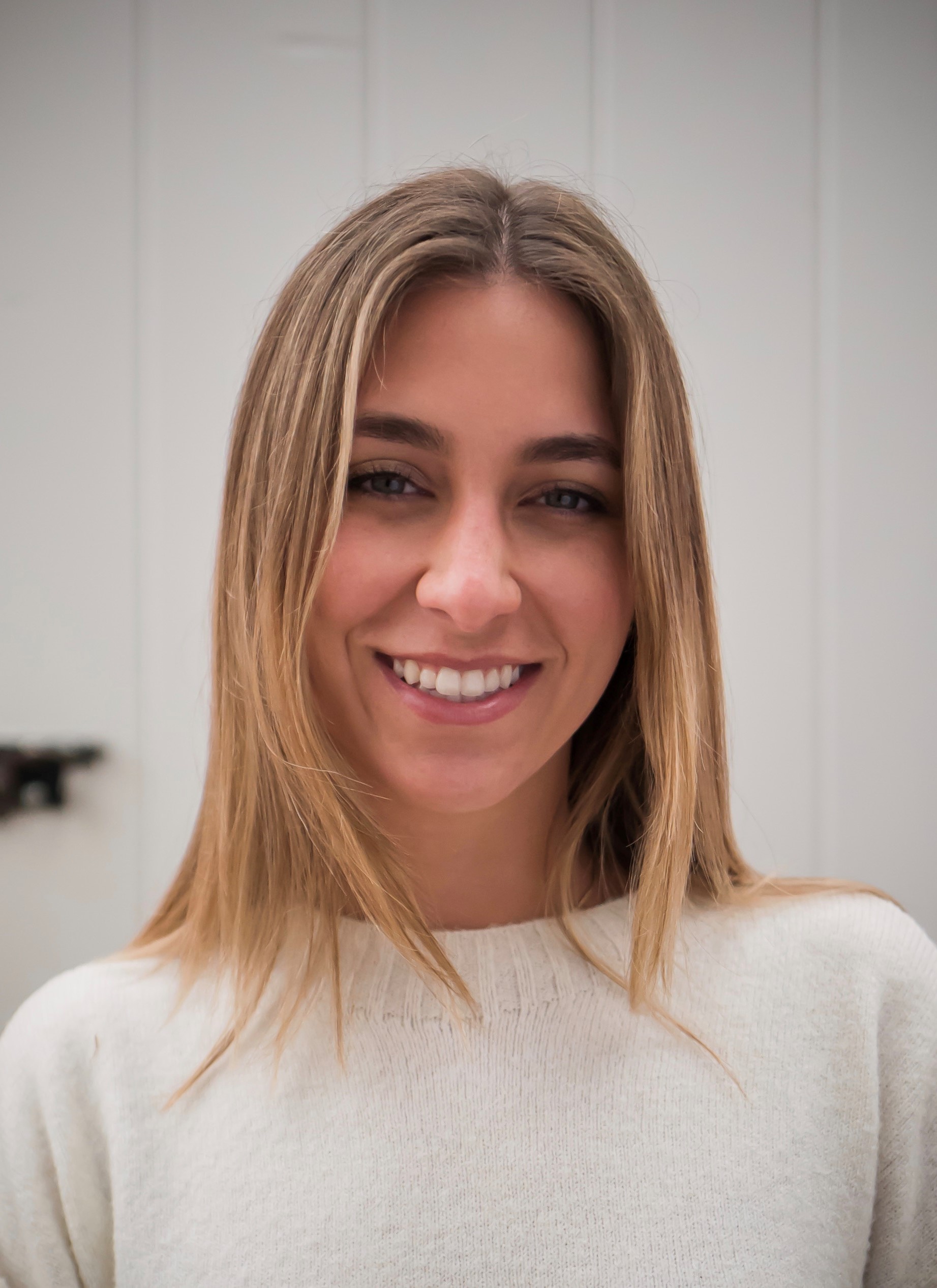 Caroline Whitmore
207-239-9915 caroline@landinghomesmaine.com
Caroline was born and raised in Maine, currently living in Portland. After obtaining her Bachelors Degree at the University of New Hampshire, Caroline decided to combine her love for helping others with something she knows well – Maine real estate. She has always enjoyed Maine and hopes to show others how great Maine can be. Knowing the area well, her local expertise will facilitate the process of finding your perfect home. She wishes to encourage, motivate and support her clients while making what can be a life changing decision. She is devoted to helping you throughout the process and will be there for you every step of the way.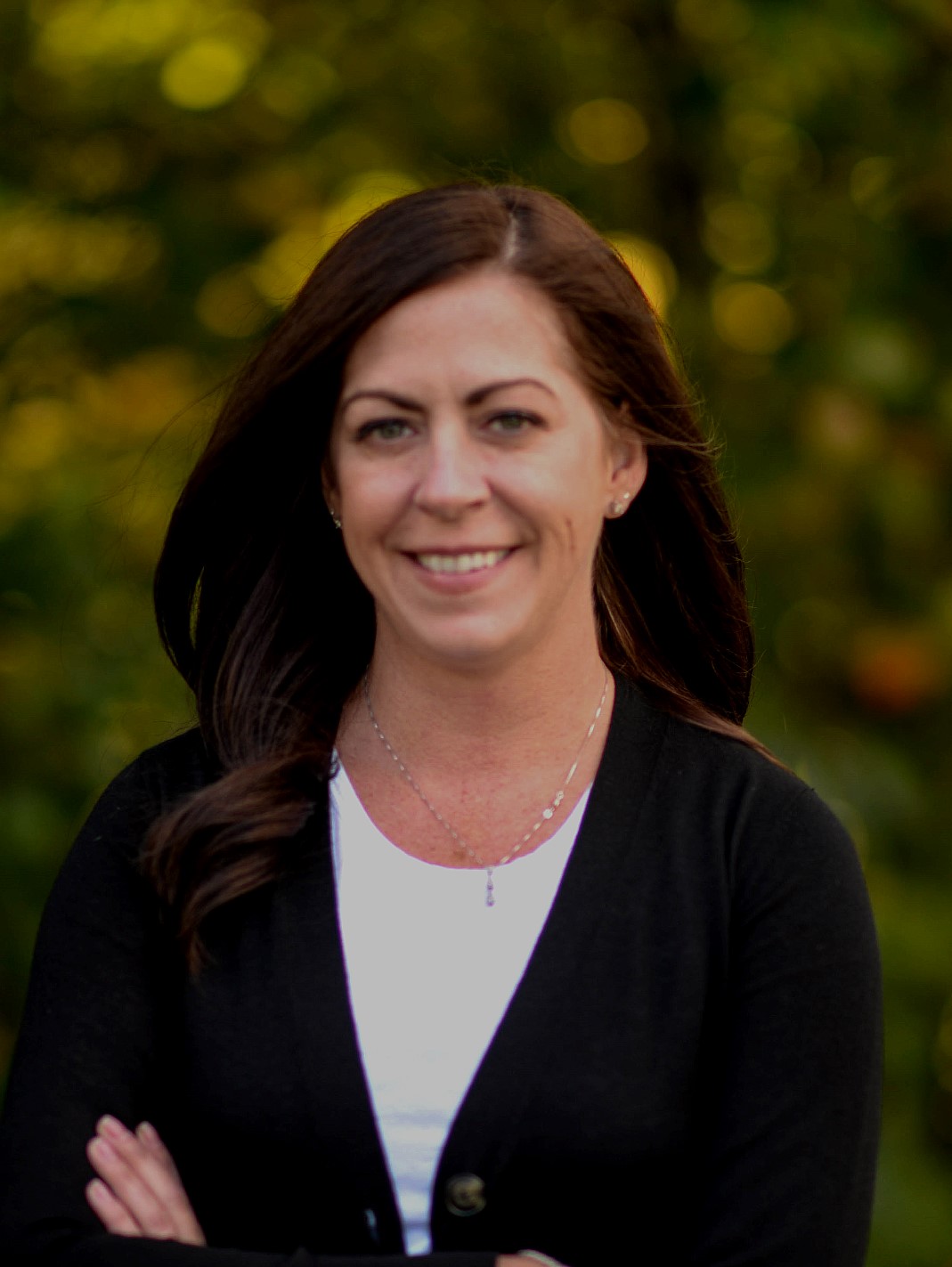 Lauren Harden
207-332-9625 lauren@landinghomesmaine.com
Lauren was born and raised in Windham and has lived in the Lakes Region Area all of her life. She has been in the customer service industry for over 20 years. Her passion for Real Estate began when she and her husband bought their first home in Gray. She since has grown to appreciate the opportunities to be had in home ownership and decided to help others realize their dream in buying or building a home or income generating properties.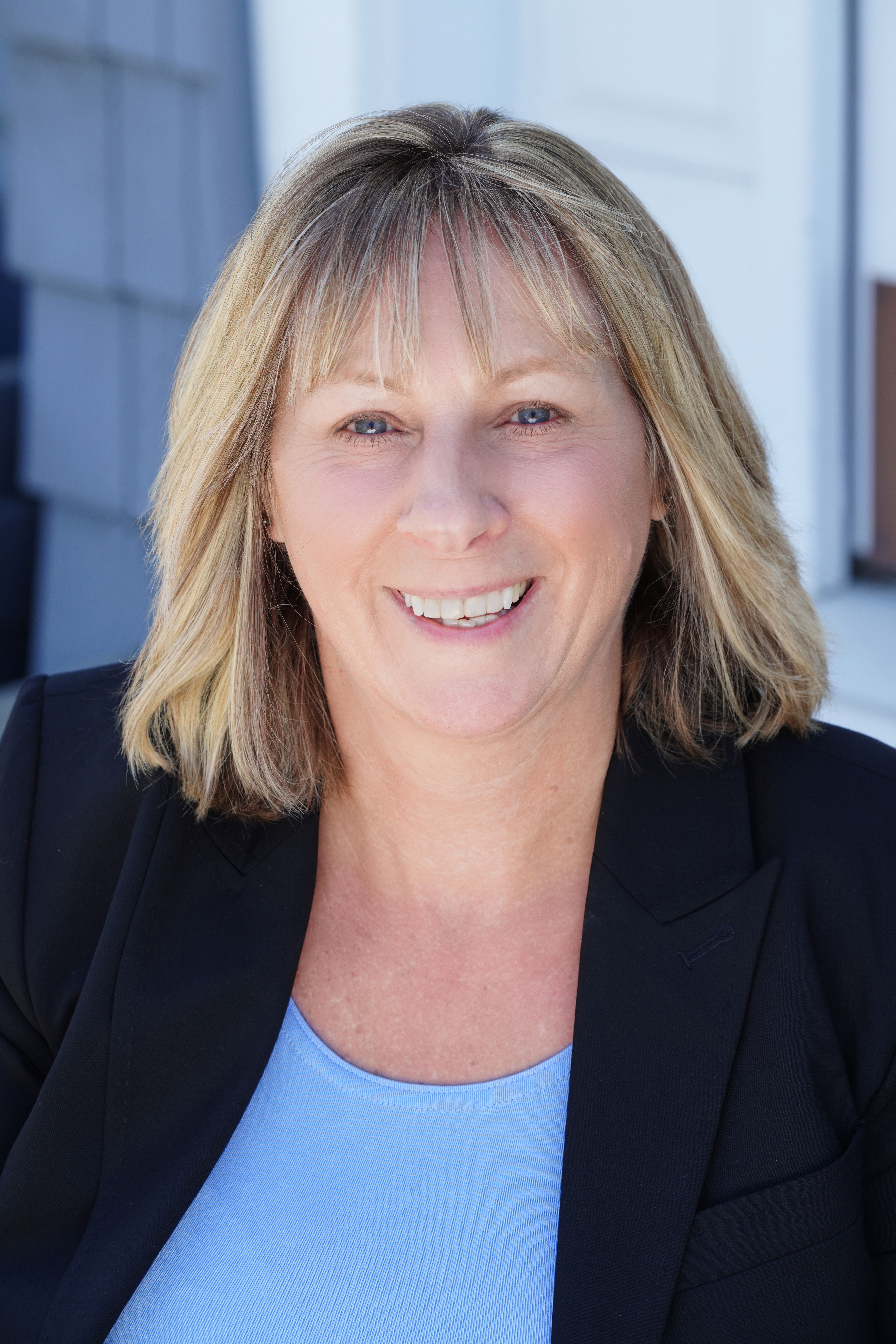 Carolyn Morrison
207-229-0209 carolyn@landinghomesmaine.com
Carolyn grew up in Massachusetts and spent her summers at her family cottage in Ocean Park, Maine. Having moved to Maine after college she now considers Maine her home and enjoys all four seasons. Before her real estate career, she worked as an IT specialist with a local law firm which has given her the technology background to better serve her clients in today's market. Carolyn brings with her over 14 years of real estate experience. She is an accredited Buyer's Representative and enjoys helping buyers through the buying process whether it be their first home or their forever home. She believes in educating buyers and sellers in a way they feel comfortable and confident about their home buying or selling process. Her boundless enthusiasm for real estate and treating her clients with superior service makes her head and shoulders above the rest. Her goal is to give her clients the best real estate experience they have ever had. Honesty and integrity, along with determination and dedication, are philosophies that Carolyn strives for in all aspects of her life. In her spare time, Carolyn enjoys spending time with friends and family. On warm summer days she enjoys spending time at the beach and taking long walks with her dog.
Shaun Lewis
207-576-0745 slewis@landinghomesmaine.com
Shaun is dedicated to providing his clients with unparalleled service by creating a customized and special real estate experience. Shaun prides himself on treating buyers and sellers with the respect, loyalty and professionalism you expect and deserve. Shaun is a member of The Greater Portland Board of Realtors®. Shaun has spent years honing his skills and experiences through merchandising Home Depot stores, remodeling over 100 homes, owning and operating his own painting business and working in B2B sales. These experiences allowed Shaun to develop many skills such as attention to detail and customer satisfaction. Shaun's passion for real estate started early on and every day he is excited to help his clients accomplish their real estate goals. Shaun is into new technology and fast-paced living, however, he also has the old school mentality, where your word means everything. Shaun treats all of his clients like family and in most cases becomes friends. Your happiness and satisfaction with his services is of the utmost importance to him. Working with Shaun will always be a pleasurable experience.