Sellers want their home to sell fast and for the most amount of money. Well, it's not luck that makes that happen. It's careful planning and knowing how to professionally spruce up your home that will send home buyers scurrying for their checkbooks. Here is how to prep a house and turn it into an irresistible and marketable home.
Curb appeal is crucial to a good first impression and the buyers will see the outside of the house first. Make sure your home's lawn is immaculate. Mow the lawn, prune the bushes, and remove any and all debris including trees that may need to come down, weed the garden and plant flowers. Sellers should clean the gutters and power wash the exterior of the home if needed as well.
You want your home to be in the best condition possible. Go through the home and repair any major and minor defects. Most buyers want their new home to move in ready and hassle free. Make sure there are not any lingering smells, leaky faucets, holes in the walls, etc.
Spend time removing clutter and de-personalizing your home. Buyers want to envision their belongings in the home and it is easier for them to accomplish this if there is not stuff everyone. Organizing your closets and shelves will make them look bigger and having a lot of storage space is bonus for buyers.
One of the most important steps to take in preparing your home for the market is having it clean. Spend the time to do a full, deep clean or hire a professional cleaning company. Your home will show best when it is clean. Sellers could even purchase a new welcome mat to let buyers know they are welcome.
Sellers also need to be aware of their emotional attachment to their home. You need to de-emotionalize the sale of your house. Once you have let go emotionally you will be ready for an offer and then for the sale!
Feel free to contact me for more information regarding preparing your home for listing. I am happy to set up an appointment and provide a CMA of your property.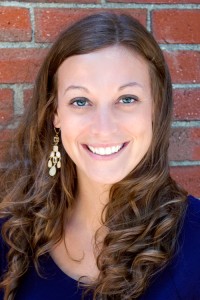 Katie Kinney is a Broker with Landing Real Estate. She represents buyers and sellers in the Greater Portland area. For all your real estate needs contact Katie Kinney at katie@landinghomesmaine.com or 603 205 2276.