As fall is already upon us, now is a great time to perform some easy maintenance around your home to help prepare for the dreaded winter months and the weather that comes with it. Here are some easy DIY tips for every homeowner!
Seal The Deal. Walk around your home's exterior, sealing up any cracks around door and window frames, in any spaces between trim and siding and where pipes and any wires enter your house. Doing this will prevent any moisture from getting into your home and walls as well as seal any air leaks that will waste energy in the winter months. You can purchase exterior caulk at any hardware store.
De-Clog Gutters. After the leaves have fallen, it is the perfect time to clean your gutters. Clogged rain gutters can cause ice damns, which will lead to very expensive and unnecessary repairs. This is also a good time to make sure gutters are not sagging and do not need hanger or downspout bracket repairs. Keep in mind your downspout should extend at least 5 feet away from your home to prevent any foundation issue.
Prune Away. The best time to prune your outside plants and trees is late fall, at this time in the year the summer growth cycle is over. To keep moisture away from your house exterior and roofing you should keep the limbs and branches back at least 3 feet. This will also help prevent any animals from seeking refuge in your attic and walls as well as any damage during high winds/inclement weather.
Service Heating System. One of the most important steps you can take to prevent costly repairs is to schedule an appointment to have your heating system serviced prior to the winter months. Scheduling before the cold weather hits will also put you ahead of the rush. Annual maintained will ensure your system is functioning properly and allow you time if any repairs are needed. If your system has any type of filter, changing the filter at least once a year will save on energy costs.
Stow Your Mower. Lawn mowers are expensive and frustrating to replace. If your mower sits for months with gas in the tank, it could damage the internal engine parts. To prevent any damage, use fuel stabilizer, this prevents gas from degrading and causing issues. Remember to run the mower for five minutes to make sure the stabilizer reaches the carburetor. Store your mower in a covered, dry space away from any weather.
For more information:
https://www.houselogic.com/organize-maintain/home-maintenance-tips/fall-checklist/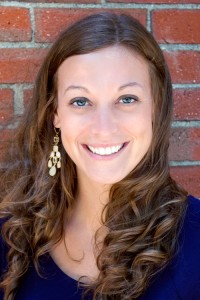 Katie Kinney is an Associate Broker at Landing Real Estate. She and her company represent buyer, sellers and investors in Southern Maine. For all your real estate needs contact Katie Kinney at katie@landinghomesmaine.com.