by Lisa DiBiase
The National Association of Realtors® (NAR) has released their 2015 Home Buyer and Seller Generational Trends report. There are some real interesting statistics that can show benefits of using a Realtor®. Whether you are looking to purchase or sell a property, there are many facets of the transaction that needs the knowledge and experience from a Realtor® to help guide you through the process.
Benefits of using a Realtor® Buyer/Seller:
64 percent – Help understand the process of either buying or selling
59 percent – Pointed out unnoticed features/faults with property
48 percent – Negotiated better sales contract price/terms
48 percent – Improves knowledge of areas and comparables
41 percent – Provides a better list of service providers
Among the generations, Gen X, 27 percent is the largest group who are recent home sellers followed by the Older Boomers at 23 percent and Younger Boomers at 20 percent. There is a clear trend of sellers moving to larger, higher priced homes for Gen X and Gen Y. The Older Boomers are downsizing in both square footage and price. Typically, the older the seller, the longer the tenure in their home has been.
What a seller wants from their Realtor®:
23 percent – Helps seller market the home to potential buyers
20 percent – Helps sell the home within specific time frame
19 percent – Helps price home competitively
14 percent – Helps find a buyer for home
13 percent – Helps seller find ways to fix up home to sell for more money
5 percent – Helps with negotiation and dealing with buyers
3 percent – Helps with paperwork/inspections/process
How long Sellers own home before selling:
34 and younger 35-49 50 and older
2-3 years 20% 10% 7%
4-5 years 30% 14% 9%
6-7 years 21% 11% 10%
Among all generations of the home buying process, the first step is looking online for properties for sale. The frequency of Internet use in the home buying process was directly related to age. Younger buyers are likely to use the Internet throughout the entire process of purchasing a home.
Buyers have all gained benefits from working with a Realtor® as they all wanted help with the process and help from their agent to point out unnoticed features and faults with a property. Overall 88 percent of buyers obtained financing for their home purchase. When financing, younger buyers financed a larger portion, while older buyers were able to have 20 percent for a down payment.
What buyers want from their Realtor®:
53 percent want help finding the right home to purchase
12 percent want help negotiating the terms of sale
11 percent want help with price negotiations
8 percent want them to determine what the comparables are for the property
6 percent want help with paperwork
As I have said before, please call a local Realtor® for all your real estate needs no matter how big or small. We are trained professionals here to make your life easier. It's best to surround yourself with the right team of professionals that can continuously give you the right advice for all your circumstances.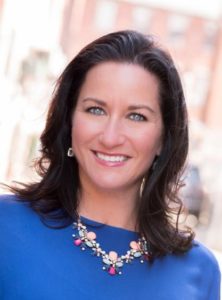 Lisa DiBiase is a broker/owner. She and her company represent buyers and sellers in the Greater Portland area. For all your real estate needs contact lisa@landinghomesmaine.com.
Find the original article here.