By Lisa DiBiase
Make note of the newest services that are provided to Realtors®, Buyers and Sellers!
As part of the new rollout of the streamlined strategic planning last year, National Association of Realtors (NAR) has tasked the Boards and associations of REALTORS® with the responsibility of receiving and resolving ethics complaints. Per NAR, this obligation is carried out by local, regional and state grievance committees and professional standards committees.
Many "complaints" received by boards and associations do not expressly allege violations of specific Articles of the Code of Ethics, and many do not detail conduct related to the Code. Some "complaints" are actually transactional, technical, or procedural questions readily responded to.
It is the belief of the National Association's Professional Standards Committee that many ethics complaints might be averted with enhanced communications and initial problem-solving capacity at the local level. These ombudsman procedures are intended to provide that capacity.
An ombudsman is an individual appointed to receive and resolve disputes through constructive communication and advocating for consensus and understanding. Ombudsman procedures are intended to provide enhanced communications and initial problem-solving capacity at the local level. All associations must provide ombudsman services to their members and members' clients and customers consistent with Professional Standards Policy Statement #59, Associations to Provide Ombudsmen Services, Code of Ethics and Arbitration Manual.
Maine Association of Realtors had training for mediators/ombudsmen in October 2015, and have 4 members of our board trained. As calls/complaints come in to the local board, they will ask the party if they would be interested in using their ombudsman to try to work the out issue prior to arbitration. If they do that local board would assign it to one of the 4 members. Their duty would be to call the complainant and respondent and try to figure out a way to settle things between them without it having to go to a hearing. This is a voluntary option and if parties are not able to work things out it would then go through the professional standards process.
REALTORS® distinguish themselves by their professionalism, which is rooted in our Code of Ethics. I am proud to be a Realtor® and welcome this new process to help our industry work together to ensure the satisfaction of our clients, YOU, the buyers and sellers of our great state of Maine. It is clear to me that misunderstandings can occur at any time during any transaction. It is imperative that we have sources to utilize and help facilitate the rights AND the wrongs that can sometimes occur during transactions. I encourage all Realtors®, buyers and sellers to work together to make these transactions seamless, professional and enjoyable for all parties involved! For more information, please visit www.realtor.org and search for Ombudsman Services.
As I have said before, please call a local REALTOR® for all your real estate needs no matter how big or small. We are trained professionals here to make your life easier. It's best to surround yourself with the right team of professionals that can continuously give you the right advice for all your circumstances.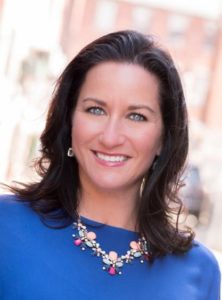 Lisa DiBiase is a Broker/Owner… She and her company represent buyers and sellers in the Greater Portland area. For all your real estate needs contact lisa@landinghomesmaine.com